…and a belated one at that.
Easter means putting on your Easter dress.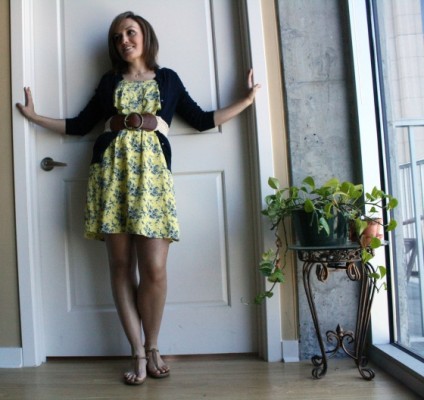 I didn't get an "Easter dress" this year, per se.  But I did have several sundresses I had bought recently from which to choose.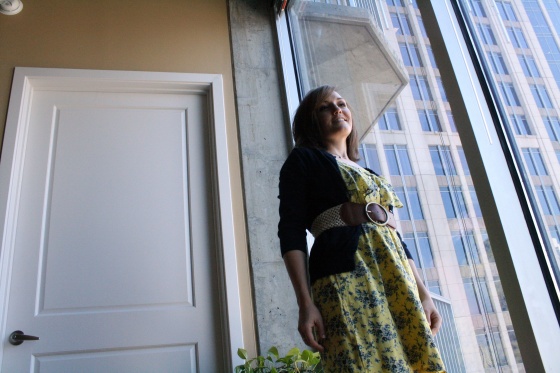 I partnered this yellow and blue cotton dress with a navy cardigan and a big crocheted belt.  Dress + cardigan + belt is my uniform this spring.
Brad thinks it's silly that I refer to my recent cardigan purchases as an "investment", but when a purchase allows you to stretch clothes into multiple seasons, that is an investment to me.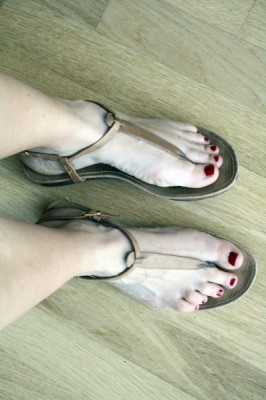 We were off to attend church at my parent's church, which is very casual.  So although I would have liked to put on heels, I stuck to these match-everything sandals.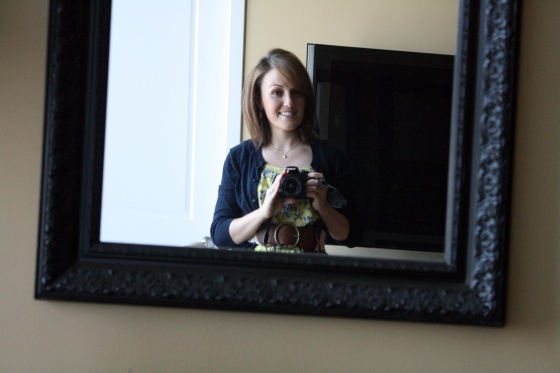 Returning to my hometown for church meant driving through a rural area.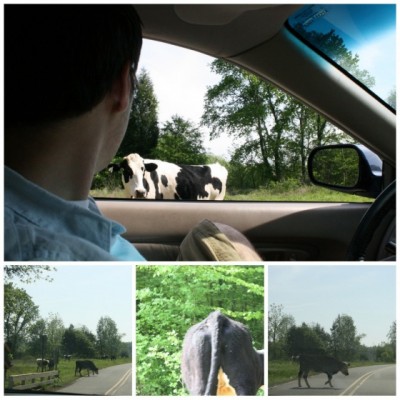 And driving through a rural area means there is always the potential to run into some bandit cows.   Just like old time. 🙂
After church, we were off to my grandparents house.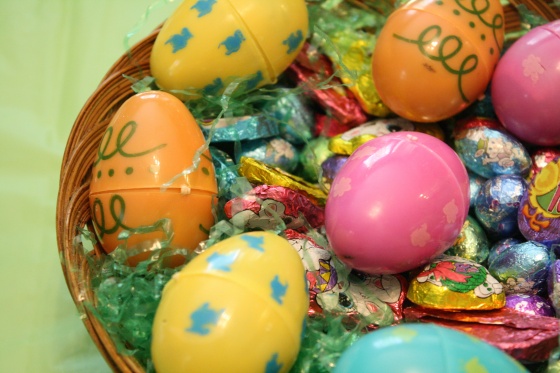 The dining room table was decorated with plastic eggs and candy.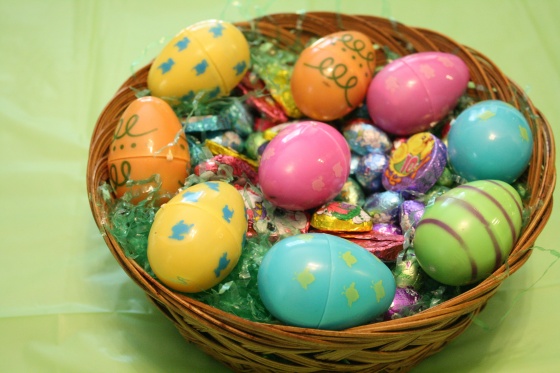 My cousin said something smart-aleck so I started throwing eggs at her.  This led to our discovery that there were $5 bills in each egg.  Sweet! 🙂
We didn't even have to hunt for them.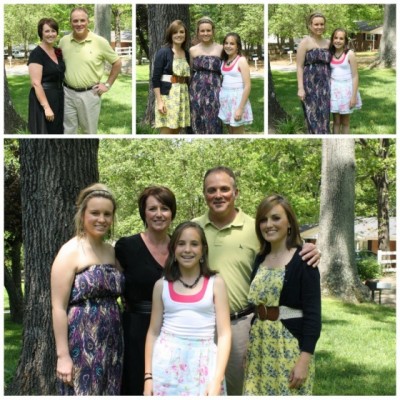 Easter with my family also means taking Easter photos.  We only took photos of people who had not changed out of their "Easter Clothes".
In the bottom photo, from left to right: my cousin, April, my mom, my dad, my cousin Ashlyn, and me.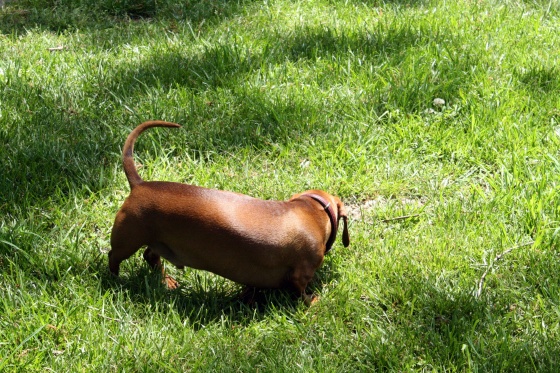 Rascal had a great time hanging out in the yard.  He loves seeing what he can find in the composted garden and generally sniffing around the house.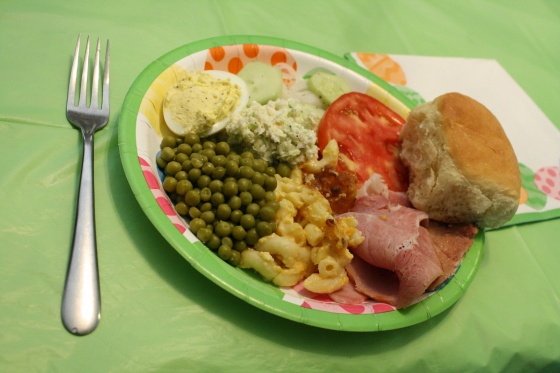 You would think after 28 Easters at my grandparents', I would remember what standard Easter fare is.  But I'm always surprised every year.
My family's traditional Easter meal: 
-ham
-yeast rolls
-peas
-green beans (not pictured)
-deviled eggs (my absolute favorite!)
-slaw
-sliced tomatoes
-onion and cucumber salad
-macaroni
There was also coconut cake.  Brad and I split a piece between us.  And because my birthday is Thursday, I received several cards and gifts.
Brad and I ended our Easter holiday, by grilling out with friends.  It was a beautiful day and a beautiful evening.