I wanted a little bit of everything this morning for breakfast…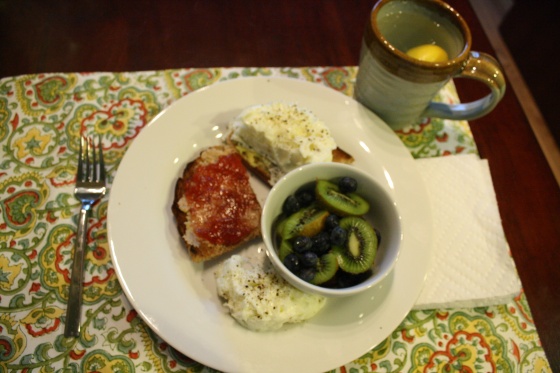 so a little bit of everything, I had.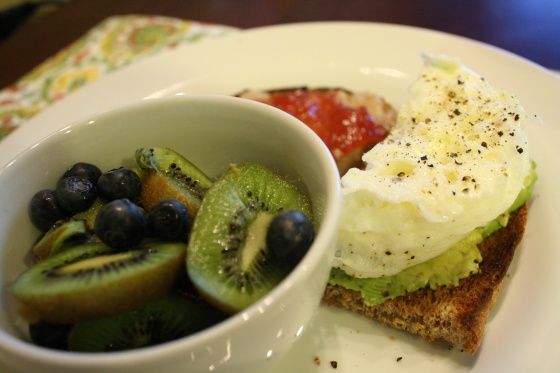 I cut a piece of Great Harvest Honey Wheat Bread in half.  On one half I had avocado and half of an egg white puff.  I had the rest of the egg puff on the side.  It was a little out of control with its puffiness and wouldn't fit on the toast.
On the other half piece of toast I had raw almond coconut butter and strawberry jam.
I had to have some fruit to round out this meal.  Two sliced kiwis and a handful of blubes fulfilled my fruit craving.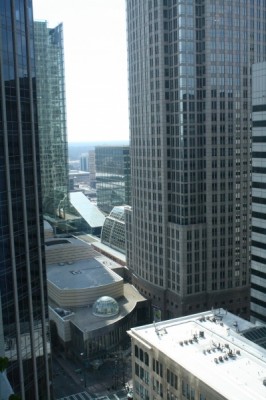 It was such a beautiful day in Charlotte today; the kind of day where you must spend as much time as possible outside.   After blogging, finally reading the US Weekly I bought days ago, I was ready to head out for my 12 mile run.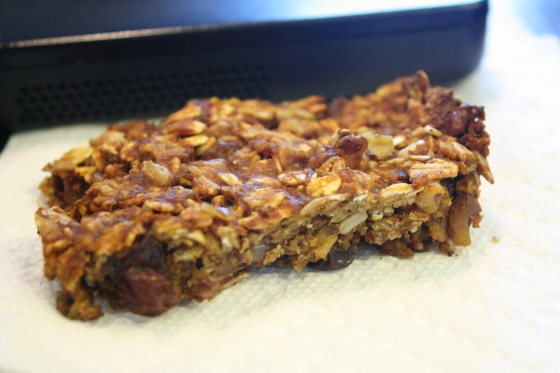 Four hours had passed since breakfast, so I ate one of these granola bars I made for my Savor NC blog post this week.  When their newest issue comes out, I'll link to the recipe.
Now that I'm in the lower double digits, I'm taking some kind of fuel with me for every run.  I had a hard time deciding between the Mocha flavored Shot Gel and the Chocolate Cherry, but Mocha won out in the end.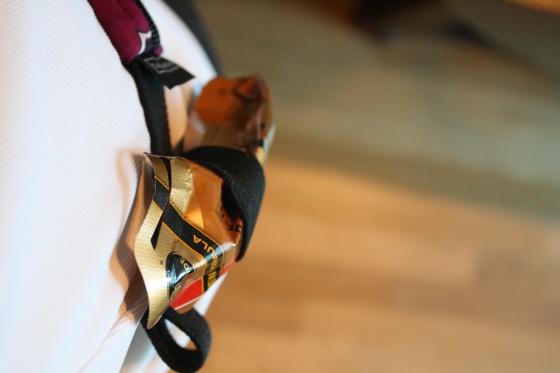 I folded my shot gel and tucked it into my Go Belt.
I put my phone in the large compartment and my keys in the small compartment.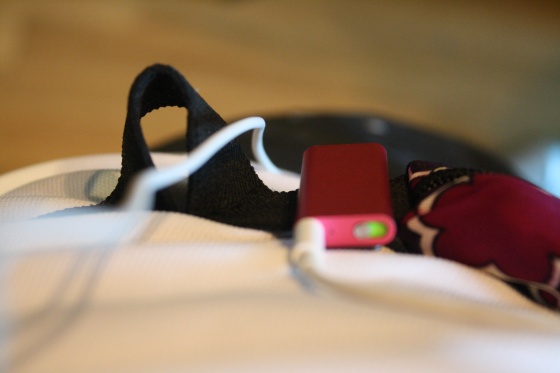 Last, I attached my Shuffle.
Gosh, I love my Go Belt!  It makes long runs so much easier.  I have everything I need and still have two free hands, one of which I use for carrying my directions.  After some difficulty with Google Maps, I finally got my route planned and written down.
My 12 mile run was awesome!  The high today was 75 degrees and it must have been at least 70 when I started out.  It's funny that I wore cold weather tights, long sleeves, and a jacket yesterday, but wore shorts and a water wicking T shirt today.
Everything about this run was perfect.  I found a water fountain along the sidewalk in the Eastover neighborhood and a big sheep dog came out of his backyard as I was getting water and demanded that I pet him.  He was so cute!
I planned to do a lot of zig zagging through Eastover with their massive stately homes and planned a straight shot that took me through Myers Park to go home.  Just before mile eight, I found my second water fountain.  I downed my Mocha Shot Gel, which tasted like mocha glaze icing.  If I had to pick between chocolate and mocha, it would be a tough call.  They're definitely my favorite Clif Shot Gel flavors.  The mocha has caffeine which is good for muscle recovery, while the chocolate does not.
I usually try to include a pretty big hill near the end of my run and I've been amazed how fast I can bound up them, especially at the end of a long run.  Today was no different.  They're getting easier and easier. 🙂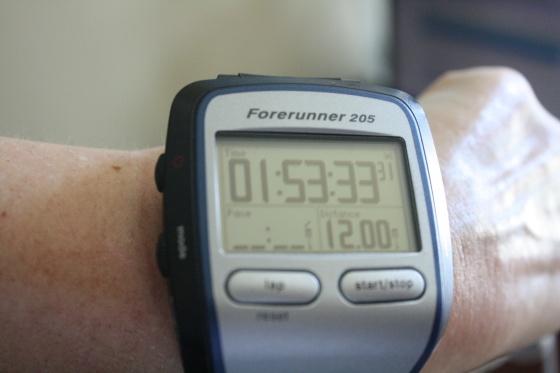 I finished my 12 miles in 1:53:33, which is about a 9:46 mile pace.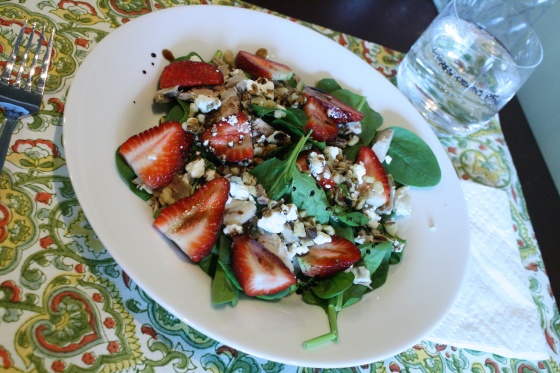 As usual, I day dreamed about lunch while I ran and came home to immediately make and eat this gorgeous salad.  I typically need some time just after I run, before I'm ready to eat, but I was extremely hungry this time.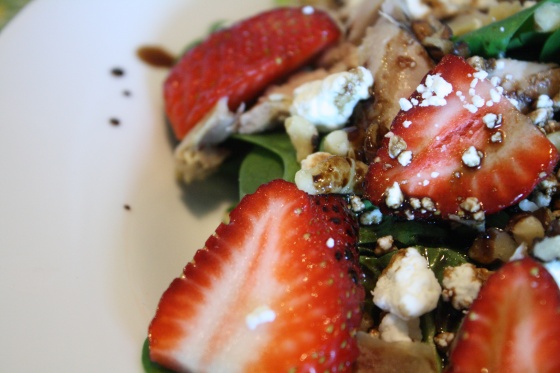 My salad included:
– bed of spinach
– goat cheese
– sliced strawberries
– walnut pieces
– balsamic vinegar reduction
If you've never made a balsamic vinegar reduction, you are missing out.  Just put 1/4-1/2 cup (I use 1/4 for one serving) of balsamic vinegar in a small pot and cook it for a few minutes, stirring often.  Once it is reduced by half, take it off the burner and allow it to cool a bit.  The result is a sweet thick balsamic substance, just a bit thinner than a glaze.  It's incredibly delicious and was amazing on my salad.
I could eat this everyday!
What could you eat everyday?