Good morning!  In an effort to be more chipper, I'm going to force it.  Fake it 'til you make it, right?
Our impromptu party last night was fun.  We had a small but intimate group.  Even our new neighbor who we met earlier that day in the elevator dropped by.  I think a good time was had by all.  But I have to be honest.  I wish I had drank one less glass of wine and ate 15 less pieces of cheese.
Maybe that last part is an exaggeration, but you know what I mean.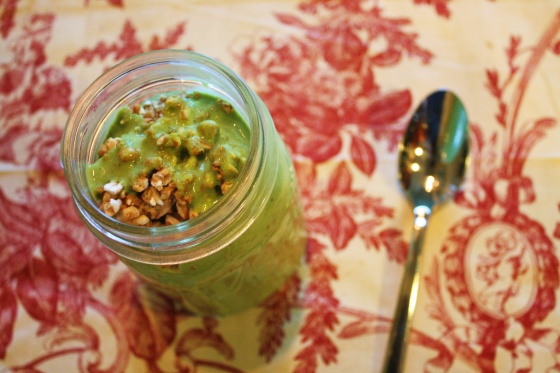 I wanted something cold and healthy this morning and often find that a green monster feels like a detox.  All that green can't hurt.
If you have read any of my smoothie recipes (like this one, that one, or this one), you see that there is a general pattern to my smoothes/green monsters.  They usually involve frozen banana + another fruit + spinach + almond milk + protein powder.
A little bird emailed me last week to tell me I better make room in my fridge for my favorite Greek yogurt.  So I decided to make an effort to eat the TJ's European yogurt as fast as possible, by incorporating it into my smoothie.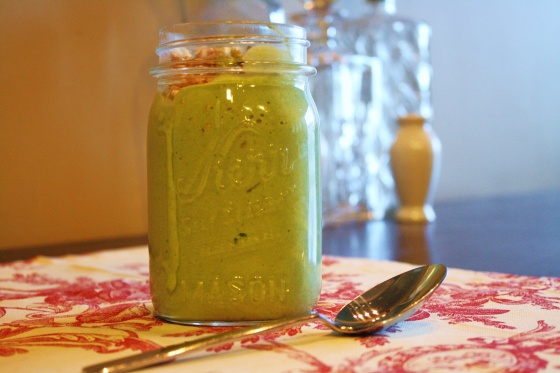 Here's what I came up with:
1 cup of plain European (or regular) yogurt
1/2 frozen banana
2 Tbsp. peanut flour
2/3 cup frozen spinach
I mixed all this up in the Vitamix then put it in a Mason jar with 1/2 cup of Kashi Go Lean Crunch.  I also grabbed a small handful of extra cereal.  Cereal is my Kryptonite.
This was really delicious and a nice change of pace, but I still like my go-to smoothie combinations best.
***
And now for something fun!
The good folks at Tropical Traditions have agreed to be an enabler in my addiction of all things coconut by sending me four new-to-me products to try and review.
But wait, it gets better.
Not only do I get to try each of these products, but I also get to give them away to you!
So I hereby declare February the month of coconut giveaways!  Every Monday, I will do a review of one of the coconut products and open up the giveaway for that product.  I will also make at least one of the recipes from Tropical Traditions extensive list of recipes using the giveaway product.  On the following Saturday morning, I will select a winner.  You will have five full days to enter the contest and there will be multiple ways to get multiple entries.  Unfortunately, Tropical Traditions will only ship to the U.S. and Canada, so this giveaway is only open to their residents.
Even though tomorrow is January 31, I can't keep these products to myself any longer.  Especially this one…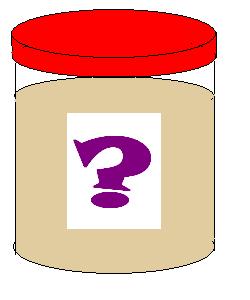 Take this as a not-so-subtle hint about tomorrow's giveaway announcement. 😉
Check back tomorrow morning for all the Tropical Traditions coconut product giveaway details!