I didn't blog all day yesterday…whoops.
This is probably because I was a complete mess: my alarm didn't go off (?) and I woke up at the exact time that I usually leave for work.  Yikes.
So breakfast was a protein bar and lunch was sushi with coworkers.  However, I did manage to have a photogenic evening.  🙂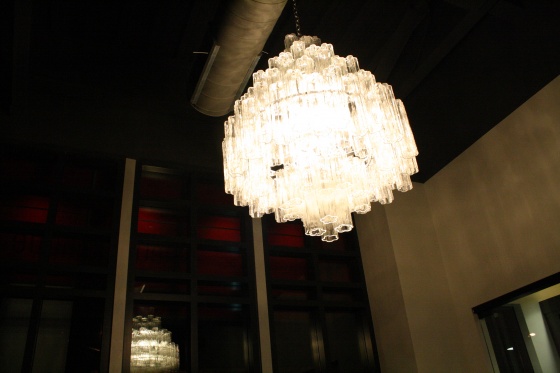 Yesterday was Nicole's 30th birthday and Isaac and Caitlin invited Brad and I to her surprise party at Petit Philippe.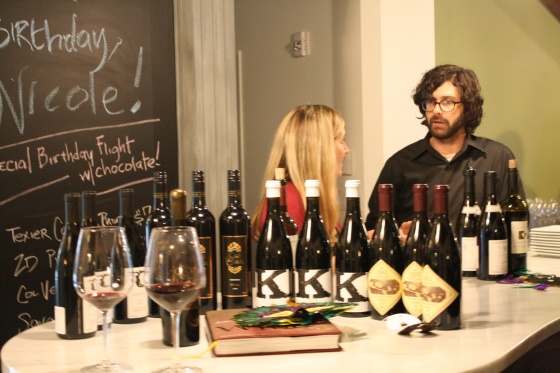 Petit Philippe is a wine and chocolate tasting room in the Myers Park neighborhood of Charlotte.
Chocolate and wine pairings? Yes, please!  🙂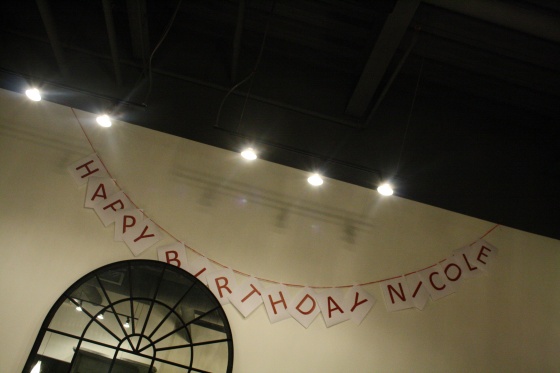 Happy Birthday Nicole!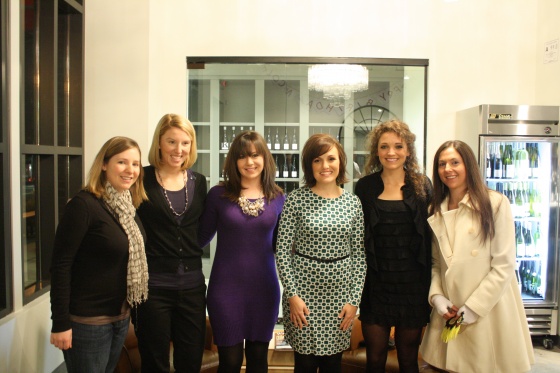 Part of the gang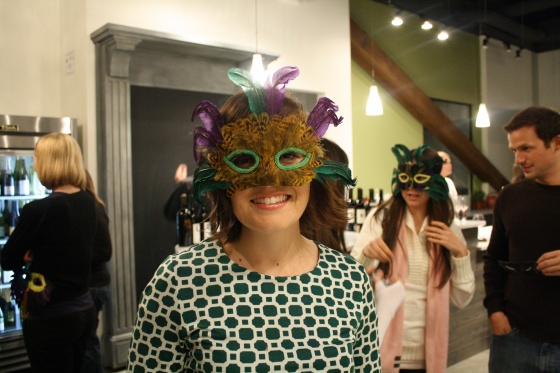 The surprise party was also a masquerade since Nicole is a big fan of Gossip Girl.  I'm not a fan of the show, for some reason I just have not been able to get into it.  But apparently masquerades are significant to the show(?).
My mask had feathers that tickled my nose.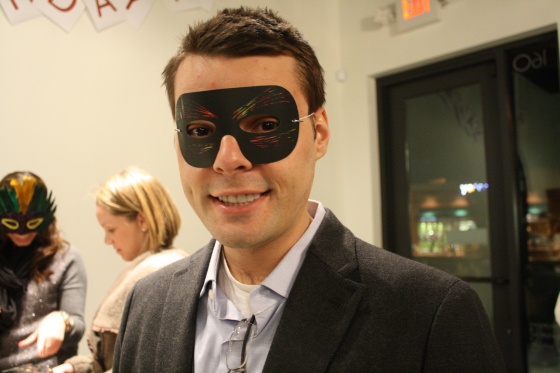 Brad artistically decorated his mask.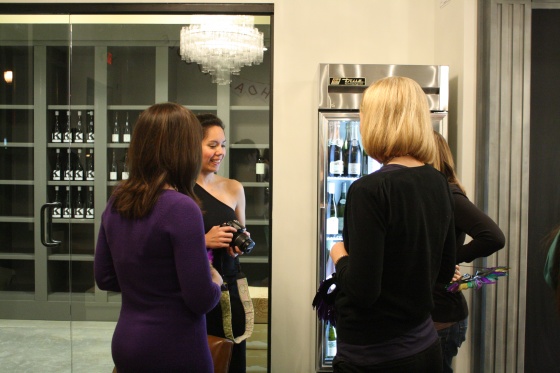 We somehow separated ourselves into guys groups and girl groups to chat for a while.
When the birthday girl arrived, Isaac explained how the wine and chocolate tasting would work.
The staff at Petit Philippe was so knowledgeable about the wines and the chocolates.  They actually make their hand crafted chocolates in house, so you know it's good.
Nicole wore a really cute dress.  The birthday girl should always be the best dress and Nicole definitely pulled it off.
We started off with a pour of Champagne.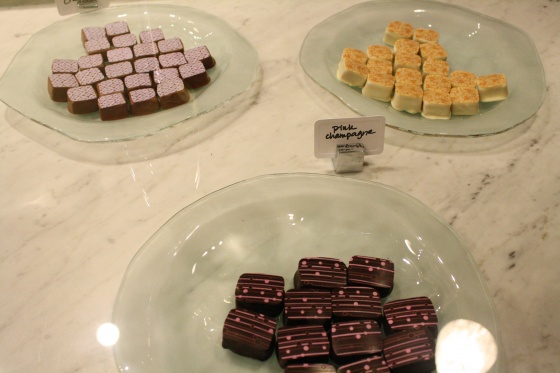 Chocolates 🙂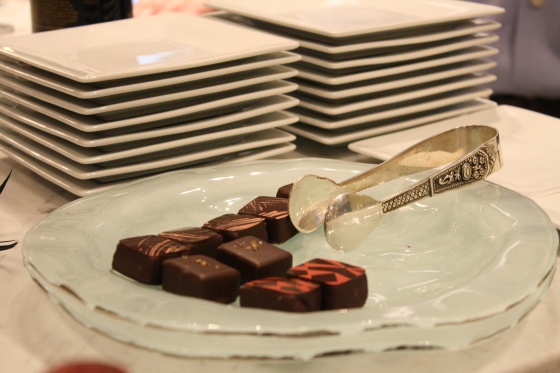 The first chocolate on the right was kind of like a truffle, but the second one was amazing.  It had subtle hints of cinnamon.  I <3 chocolate + cinnamon so much and I heard echoes from the group about how amazing this chocolate was all night.  The third on the far left wasn't my favorite.  It was blood orange and chocolate.  I just do not like citrus + chocolate.  Not my personal preference.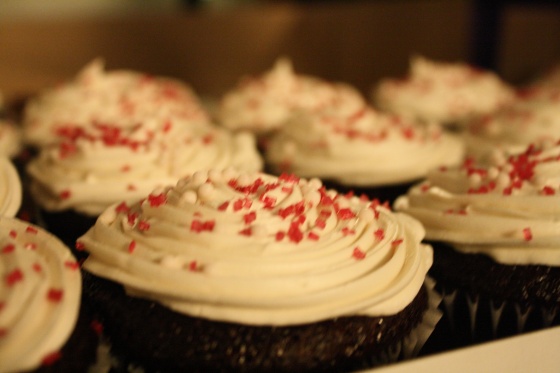 Also in attendance, vegan chocolate cupcakes from Earth Fare.  Yum.
Brad and I split one of of these.
Wonder what she wished? 😉
After a fun night talking with friends, sampling wine and chocolates, and discussing a possible book club, we closed down the place.
What a fun birthday party!  I will definitely be returning to Petit Philippe for wine and more chocolates, of course.  I could eat about a pound of those cinnamon chocolates…okay, a pound and a half.  😉