Bad news on the home front: Brad found rotting wood in the front wall of our new/old house.  So, he's been working on tearing out the sheet rock all day.  He seems to think it's not that big of a deal.  He just has to tear out the sheet rock and the rotten wood, replace the wood, then have a company we have already worked with replace the sheet rock.
I swung by the house to see how it was going, late this afternoon.  My dad also came by because he hasn't seen the house since we first showed it to him and mom.  I left, soon thereafter and immediately started looking at my dinner options.
My grandmother had packed a mess of food for Brad, since he worked on the house instead of coming to New Years lunch…way more pinto beans than he could possibly eat. 😉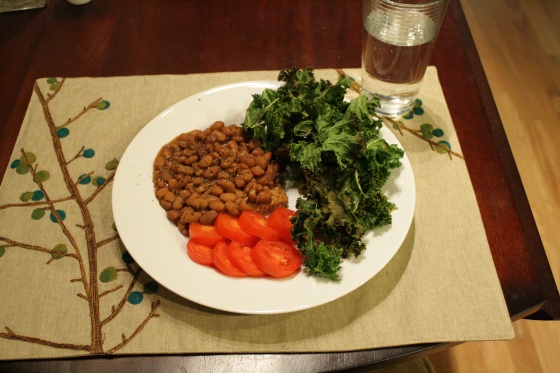 I made some kale chips by roasting them at 400 degrees F with salt and red pepper flakes, chopped up two ripe Roma tomatoes and sprinkled them with salt, and topped a piece of Ezekiel toast with about 3/4 cup of pinto beans and some fresh ground pepper.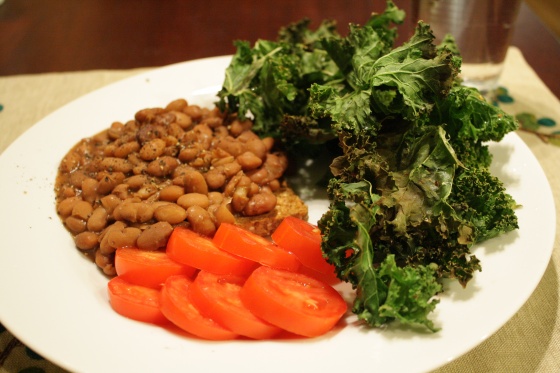 Yum!  Simple and delicious.
This meal looks deceiving vegetarian, but I assure you, it is not.  I know my grandmother and there is definitely pork fat in those beans.  And i wouldn't have it any other way. 🙂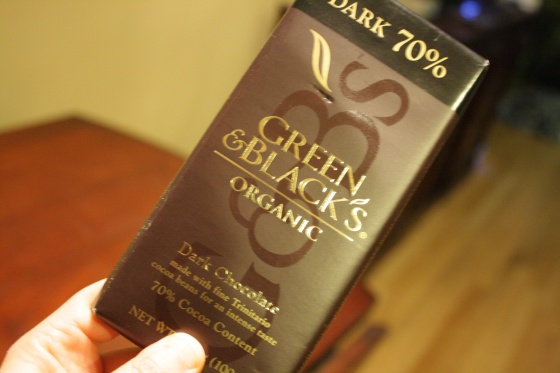 I broke into this beauty for dessert.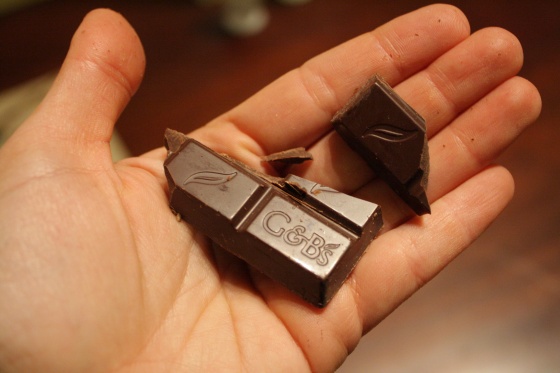 Just a bit hit the spot.
A side note:  Yesterday someone found my blog by searching for "toe thumbs".  Take a look at the last two photos and you will see why. 😉
***
Please consider participating in Tanya's New Balance shoes and top raffle to benefit SoleMates, a charity running group that provides scholarships for young girls to participate in Girls on the Run.
I coached Girls on the Run last year and absolutely love the program and what is does for young girls.  It's an awesome program, which I would love to participate in again someday, when I have a more permanent job.
You can find out more about her raffle here and you can visit her fundraising page here.