Oh Daal.
I've been admiring you now for over a year on other blogs.  Every time I see you, my mouth waters and I think about making you myself.
And finally, I did.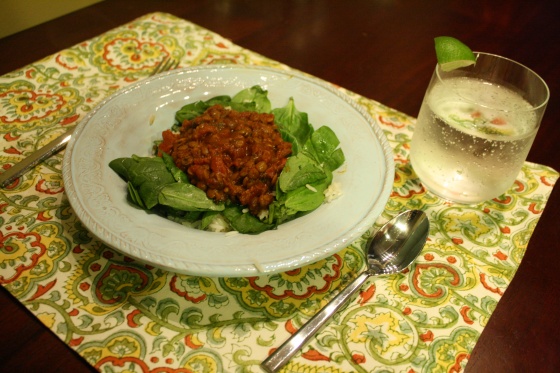 I even paired you with some delicious coconut jasmine rice and a bed of spinach.  You were delightful and I should have made you sooner.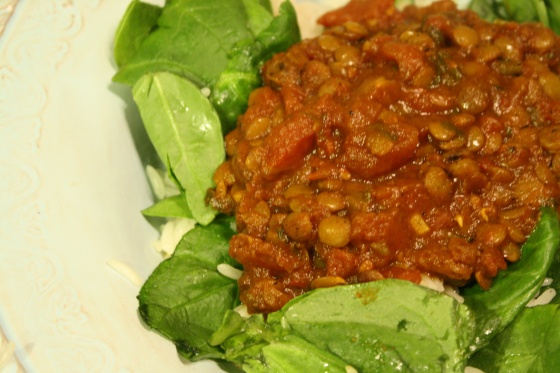 Red Daal (serves 4)
inspired by Jenna's Recipe
1 cup lentils
3 cups vegetable broth
1 can diced tomatoes
1 jalapeno, diced
1/2 cup chopped fresh cilantro
1 Tbsp. coconut oil
2 tsp. garam marsala
2 tsp. cumin
4 cloves minced garlic
1 tsp. ground coriander
1/2 tsp. tumeric
1 tsp. sea salt
Bring lentil to a boil in a big pot with the broth.  Cook for about 30 minutes or until lentils are tender.  Add diced tomatoes, cilantro, and jalapeno.  In a small pan on medium high heat, add coconut oil.  When oil is completed melted, add garlic and all spices except salt.  Toast spices for about five minutes.  Add spices to lentils.  Add salt as well.  Stir and serve.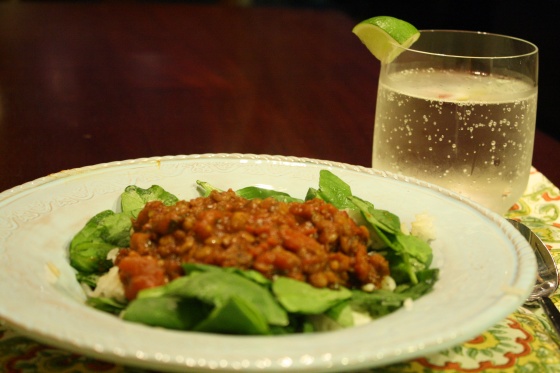 I served my daal over coconut jasmine rice, which I made by boiling 2 cups of jasmine rice in 1 1/2 cans (~21-23 oz) light coconut milk until tender.  I also added a bed of spinach to the rice before topping it all with the daal.
Fizzy water + a lime wedge and my meal was complete and delicious.
***
On a side note, Brad and I went out tonight for a friend's birthday to a bar/restaurant where our waitress characterized us by a description on each of our receipts.  I was "flower dress" and Brad was "blue shirt glasses".  Hilarious.
And from hence forth, I will be known as flower dress. 😉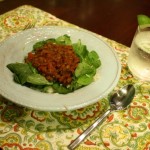 Ingredients
Directions