Brad always asks me, "Where did you come up with this?" and tonight was one of those nights.  I often get inspiration for meals from the blog world.  That's one of my favorite reasons for reading healthy living/food blogs.  BUT, sometimes I have epiphanies, like the one I had on Saturday.  Epiphany sounds way more important than it should.  Let's call it an idea.
Trout was on sale.
Potato chips were on sale.
Let's make potato chip crusted trout!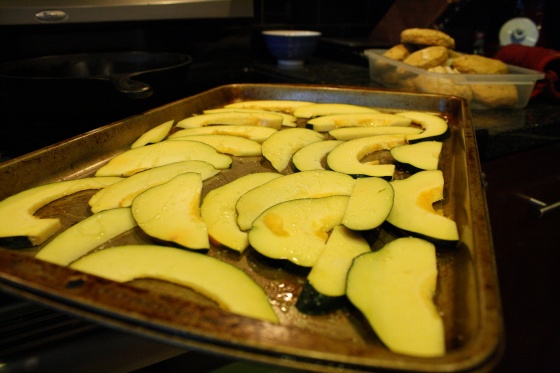 First, I cut up my first acorn squash of the season.  Brad and I loved eating roasted acorn squash so much last year; I would eat it until my belly hurt.
Before…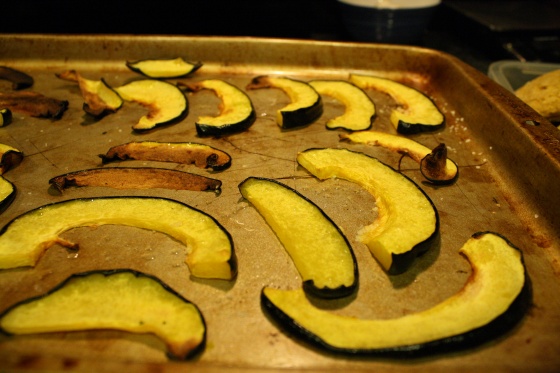 …After.
Cut acorn squash in half and scoop out seeds with a spoon.  Try to cut slices in equal widths or you'll end up with some burned and crispy and some mushy.  I myself love the ones that are black and the ones that are mushy.  I don't discriminate when it comes to acorn squash.
Add some Kosher salt and a quick spray (or drizzle) of EVOO.  Cook on 400 degrees F, which is exactly how I cooked everything else in this meal.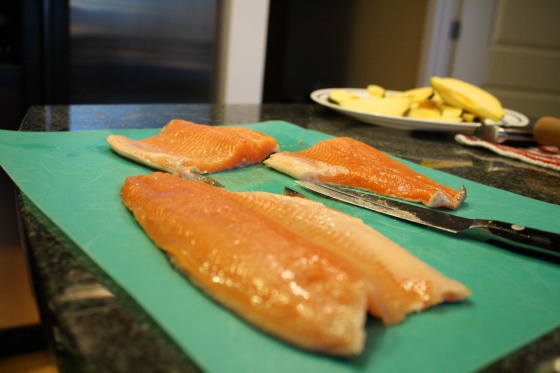 Next, I took my two trout fillets and cut one in half so I could have some at dinner and lunch the next day.
Sprinkle each fillet with lemon pepper seasoning and Garlic Gold.  Now comes the fun part.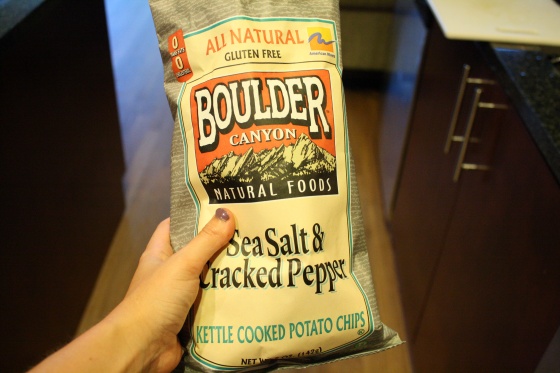 You get to crunch the potato chips!
I used Boulder Canyon Sea Salt and Cracked Pepper.  Take a sandwich sized plastic bag and fill it with as many potato chips as it can hold (~1 cup).  Seal the bag and then crunch the chips.  I usually use a rolling pin for this, but often end up with a hole in the bag.  I just used my hands this time and it worked perfectly.  Squash, slap, and squeeze the bag until the chips are coarse crumbs.
Open the bag and dump potato chip crumbs on top of the fish.  I used my fingers to even out the chips and mashed down with my hands a bit to make sure the chips wouldn't fall off.  I carefully placed the fillets in a baking dish that I sprayed with EVOO, using a spatula.  I was very very careful not to lose any chips.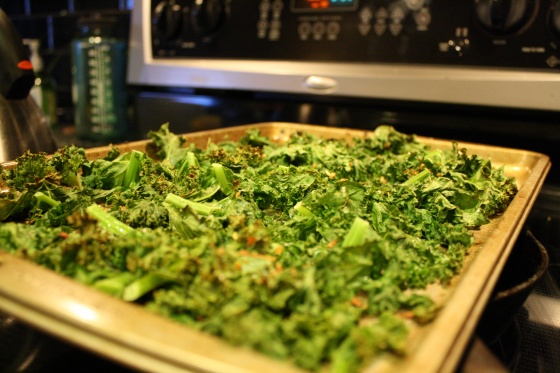 I also washed and cut up a bunch of Kale, sprayed with EVOO (from the Misto), sprinkled with Kosher salt, Garlic Gold, and red pepper flakes and added them to the oven as well.
I added each dish to the oven in the order I listed, then went to take a shower while they cooked.  I didn't set a timer because I like to watch my food, but I knew I had at least 10 minutes. As soon as I got out of the shower, the acorn squash was done.  I removed it and heated up some sweet potato biscuits.  Within five minutes the kale chips were done.  I plated them and the acorn squash, then removed the trout and plated them as well.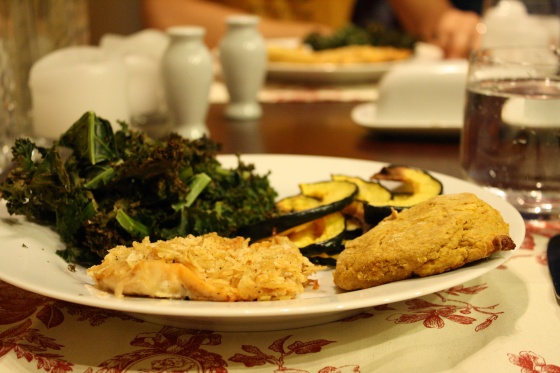 What I like on my plate: 1/2 veggies, 1/4 protein, 1/4 bread.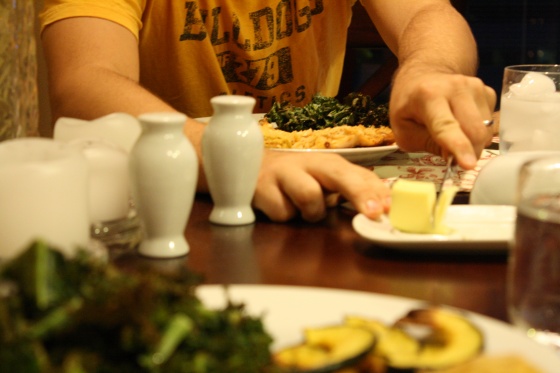 Brad likes a little butter.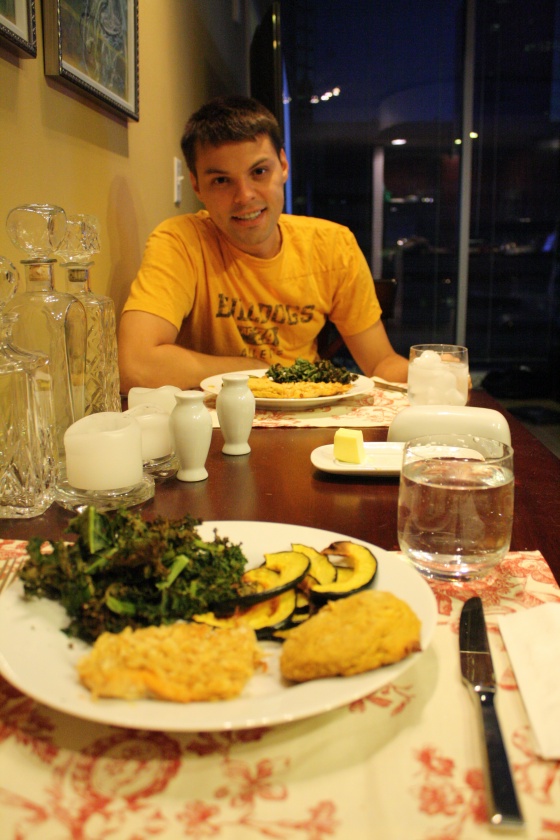 I also like a handsome dinner companion. 🙂
Brad's thoughts about the blog last night:
I like that you have a blog.  That way everyone witnesses how weird you are and it's not just me.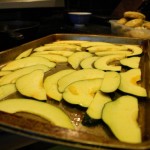 Ingredients
Directions