Brad decided on Friday that we should have people over on Saturday night.  We used to randomly call up friends all the time and invite them over.  Whoever could make it would show.  Sometimes it would end up being a small group.  Other times, it seemed our condo was filled with people.  We always had such a good time.  Somewhere between wedding planning and house renovating, we got out of the habit of throwing impromptu parties.
But last night, we brought it back…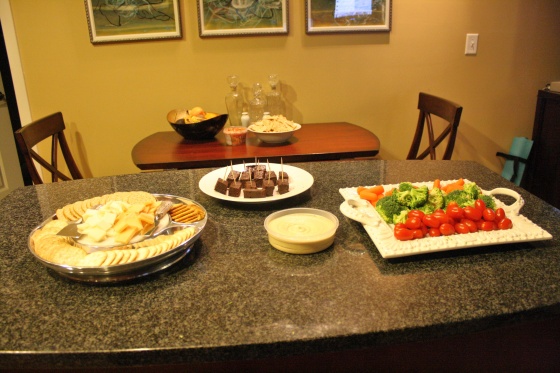 I had no time to prep any food.  Sometimes even "cooks" have to know their limits.  As much as I love making complicated appetizers for friends to enjoy, I knew that wouldn't be an option yesterday because of other things I had to get done.  So, here are some of my go-to no cooking required party foods.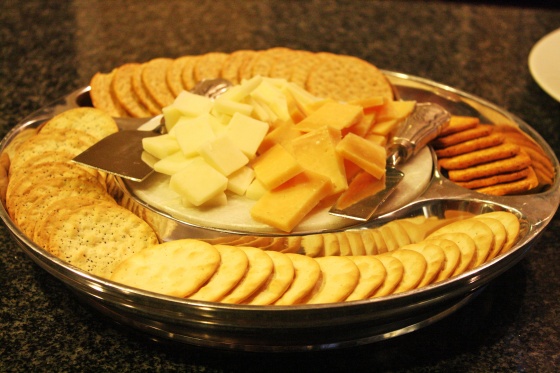 First up – cheese and crackers.  Brad and I are big cheese lovers and we believe in sharing what we love.  I picked up a box of assorted crackers from TJ's and sliced up some cheese.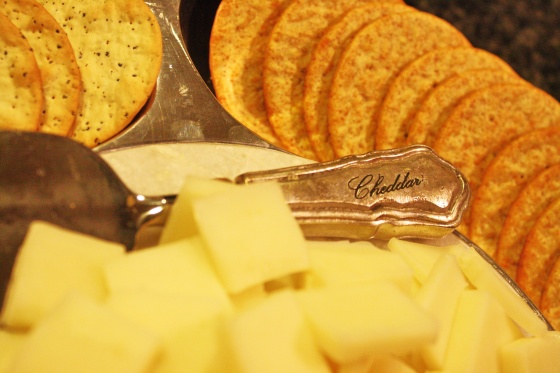 We had goat cheddar, which is my absolute favorite cheese ever.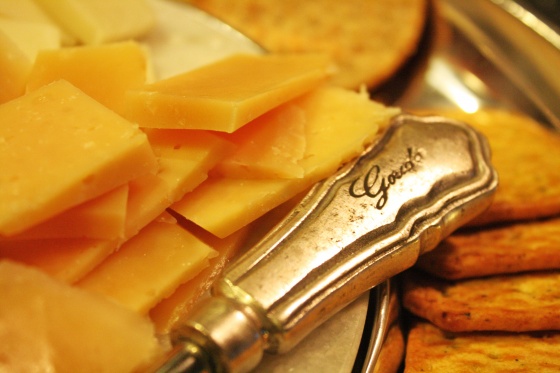 We also had sheep Gouda.  Double yum!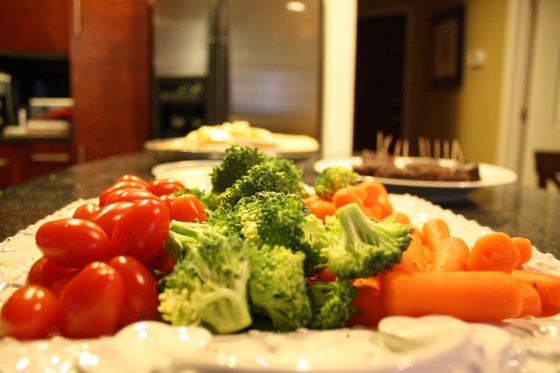 I bought pre-cut veggies.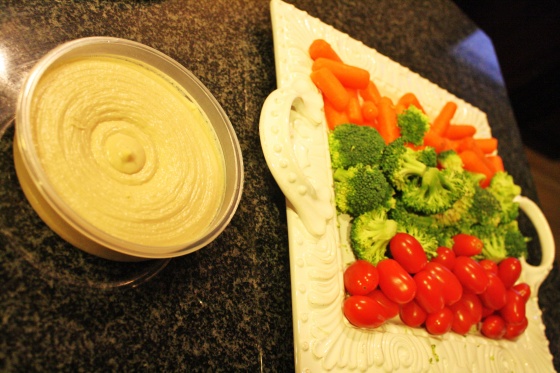 I also bought pre-made hummus.  I really like making my own hummus, but you've gotta do what you've gotta do.
There were also multi-grain tortilla chips and some really good salsa.  The best salsa is found in the refrigerated section of the grocery store, not the chip aisle.
For dessert, I  sliced the rest of the black bean brownies into smaller pieces and stuck a tooth pick in them for easy munching.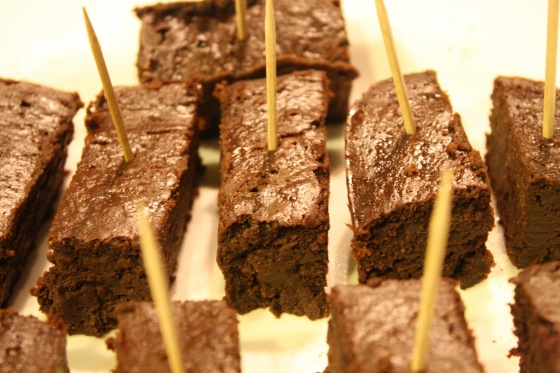 Black Bean Brownies
adapted from this recipe
1 1/2 cup whole wheat flour
1 tsp. baking powder
2 1/4 cups natural cane sugar
1 1/4 cup unsweetened cocoa powder
1 can organic black beans
1 tsp. almond extract
2 cups almond milk
Preheat oven to 350 degrees F.
In a large mixing bowl, combine flour, baking powder, sugar, and cocoa powder.   Place entire content of black beans (including liquid) into a blender or food processor and blend until smooth and no bean remnants remain.  Add beans to flour mixture and stir.  Add extract and almond milk, mixing well.
Pour into a greased 9×13 inch baking dish and cook for 30 minutes or until the center is firm.  Once fully cooked, allow them to cool and slice into 24 pieces.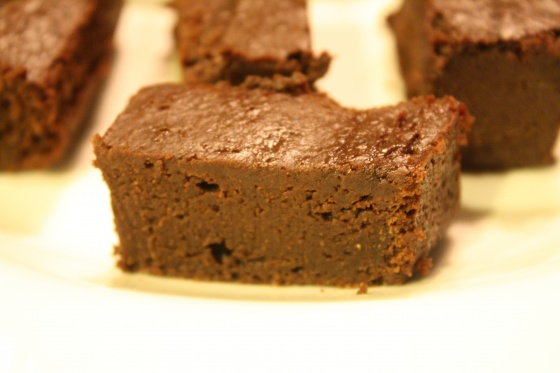 The result: incredibly fudgy brownies with no taste of beans whatsoever.  Your friends won't believe there are beans in these brownies.
A lot of people ask me, "So are these healthier?".  Well, it depends on what you mean by that.  The calorie difference isn't significant.  However, these are vegan, which is preferable to some.  Also, the brownies have more fiber and more protein than typical brownies, which make them more filling.  I prefer this type of brownie because of the better balance between sugar, protein, and fiber which mean I don't experience a sugar crash like I do when I eat  most sugary baked goods.
Try them. You'll like them. 🙂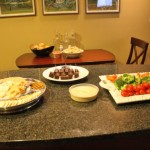 Ingredients
Directions