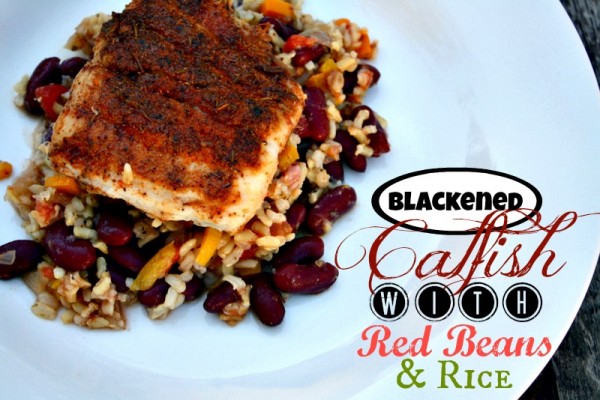 It's funny how cravings come on.  I'm almost finished with my work for the day and my mind starts wandering and before I know it, I'm thinking about what to make for dinner that night.  Not only that, but in my head, I'm going through my refrigerator and pantry taking stock of what I have to work with.  I'm thinking back to my trip to the grocery store last…last…the when doesn't really matter, I'm just trying to remember what I bought. It was the right decision getting a refrigerator that is much bigger than a previous one, as now I can store all the food I need.
I usually purchase meat and fish 1) based on what I crave to eat, 2) what I crave to cook, and 3) what is on special that week.
Well, catfish was on special last week at Whole Foods.  When I first bought it, I didn't know what I would do with it.  I love fish, but I've never bought catfish in my whole life.  I can't remember if I even have ever ordered it off a menu.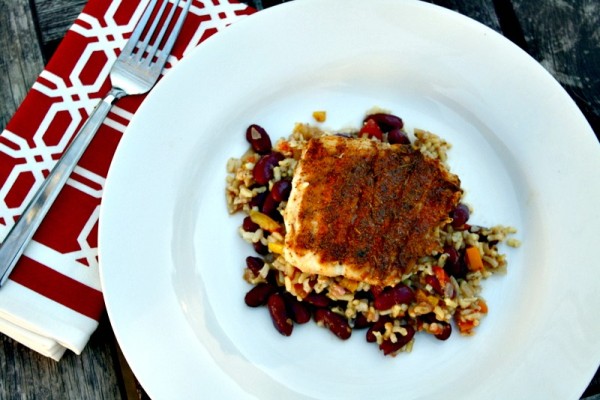 However, when I checked in with myself last night to figure out what I felt like eating, Cajun came to mind. I don't cook a lot of Cajun food, although I periodically get a request from Brad to make the jambalaya I made three or four years ago, which I still have yet to repeat. (It was pre-blog so the contents of that jambalaya will forever be a mystery.
Despite my lack of using Cajun dishes in my cooking repertoire, I really love Cajun food.  One of my family's favorite restaurants in Charlotte and one of the first places we started visiting before any of us actually moved within Charlotte city limits, was The Cajun Queen.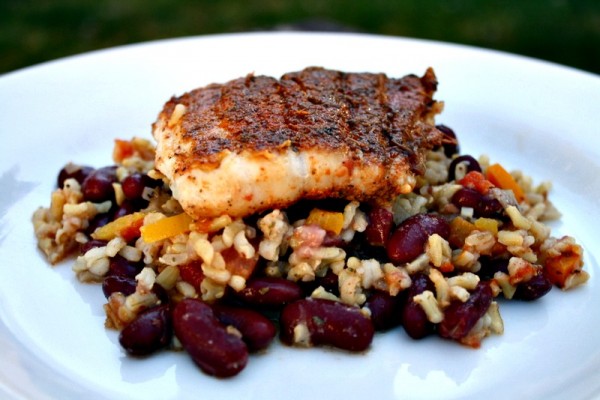 I've never met Cajun food that I didn't like; probably because it traditionally uses a lot of fish, including shellfish and it's spicy.  I love spicy.
So last night, I put my catfish to work, blackening it with Cajun's Choice the blackening season I always keep on hand, and served it over red beans and rice, one of the simplest and tastiest Cajun recipes you'll ever find. And if you want your kith & kin, or your significant other to taste the fruit of your hardwork, you might want to pack it up, so this sumptuous meal arrives fresh. vacuum sealer reviews is a good place to start.
If you don't have blackened seasoning on hand, but have a lot of other herbs and spices, here is a good recipe to make your own.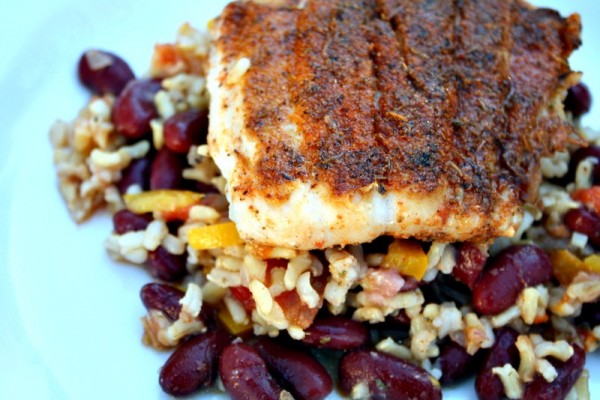 Blackened Catfish with Red Beans and Rice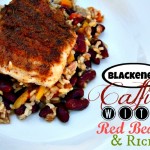 (

Serves 4

)
Just spicy enough to tickle your tongue and hearty enough to fill your stomach. I loved this dish and I think you will too.
Ingredients
Blackened Catfish:
1 pound catfish filet
3-4 Tablespoons blackened seasoning*
1Tablespoons extra virgin olive oil
Red Beans and Rice:
2 cups water
1 vegetable bouillon cube
1 cup brown rice
2 teaspoons extra virgin olive oil
1/2 yellow onion, chopped finely
3 cloves garlic, minced
1 bell pepper (red, orange, or yellow), chopped
1 15 oz. can dark red kidney beans, rinsed
1 cup diced tomatoes
1/2 teaspoon oregano
1/2 teaspoon parsley
1/2 teaspoon paprika
1/2 teaspoon sea salt
1/2 teaspoon black pepper
1/4 teaspoon cayenne pepper
Directions
Blackened Catfish:
Cut catfish into four equal pieces. Sprinkle catfish liberally with blackened seasoning on one side. Heat oil on medium heat in a skillet or frying pan. Place catfish, seasoning side down on the pan. Use the remainder of the seasoning to sprinkle on the unseasoned side of the fish.
Cook fish for 3 minutes, then carefully flip each fillet over and cook the remaining side for two minutes.
If the rest of the meal needs to be prepared, place catfish on a plate and cover with aluminium foil or place the plate an oven on warm or the lowest temperature setting.
Red Beans and Rice:
Place water in a medium sized pot on the stove on high heat. Add the bouillon cube. Allow to heat and after a few minutes, stir to completely dissolve the bouillon cube in the water. Bring water to a boil and add rice, cooking according to package directions.
Heat oil in a skillet or frying pan. Add onion, garlic, and bell pepper and cook until vegetables have softened and are beginning to brown, stirring often. In a large bowl, combine the rice, vegetables, and remaining ingredients. Stir well to combine.
Plate rice and place a catfish filet over each serving.
Notes:
Use less blackened seasoning if you prefer less spicy foods and more if you like spicy foods. If catfish isn't your thing, feel free to substitute with any white fish, like Tilapia or Cod.
The red beans and rice will serve 5-6 people and makes a great meal with or without the catfish.