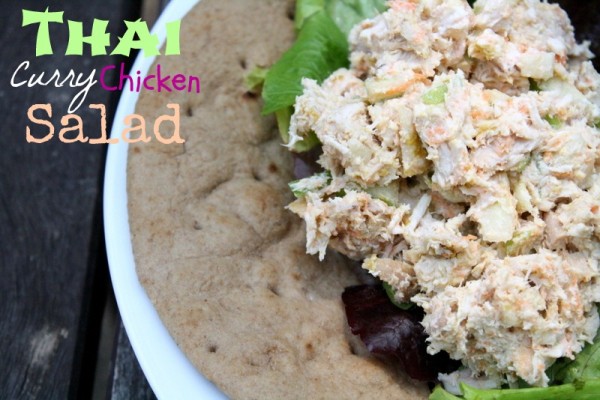 This is one of mine and Brad's oldest recipes.
No, it's not older than his mom's recipes or my grandmother's recipes, but it's the oldest one that belongs to us.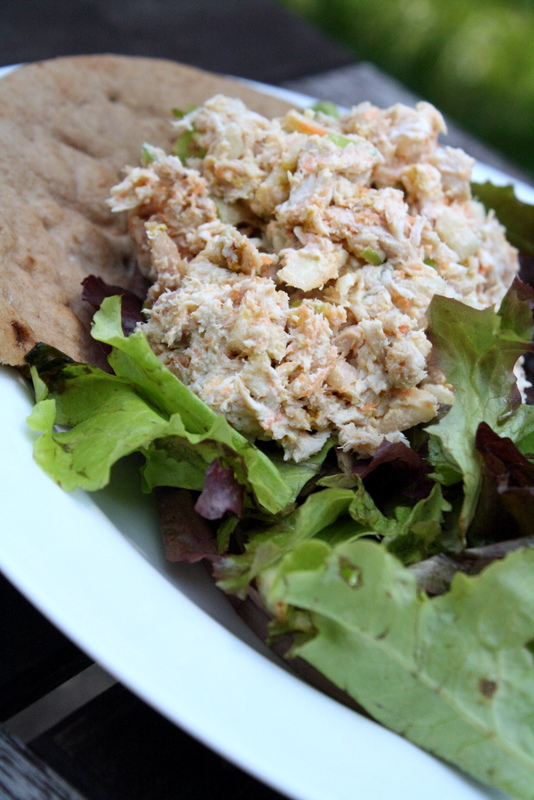 I make it quick and easy by using a pre-cooked rotisserie chicken, but you could roast your own or even use a few chopped chicken breasts.
If you're a fan of yellow curry and red curry, but you've never tried green curry, let me tell you — you. are. missing. out.  Just sayin'.  It's just a tad different, but still very delicious.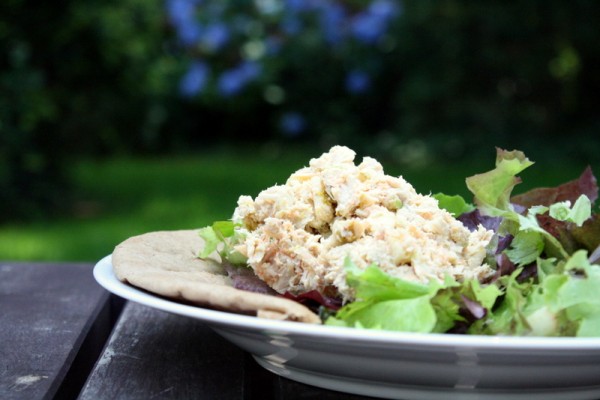 And it photographs beautifully in my back yard. 🙂
Notice the bright blue in the background?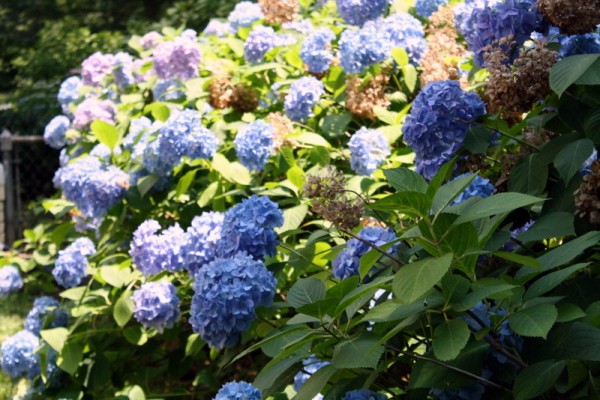 My light blue hydrangeas have turned bright blue!  Some are even purple!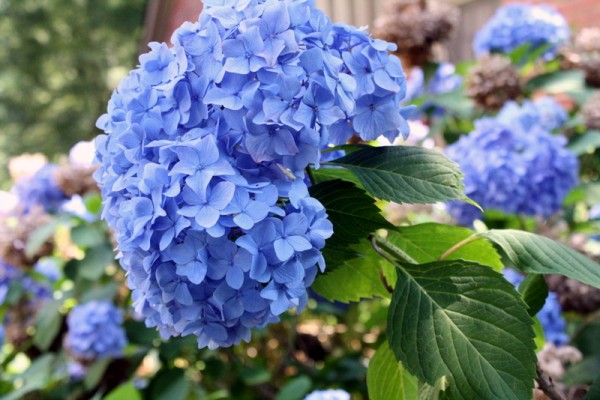 They're breathtakingly beautiful and besides this recipe, they're one more thing for which I cannot take credit. My plants shudder in fear when I walk by.  I've heard them call me the black widow behind my back.
So, it's no surprise that I had no hand in these beautiful flowers.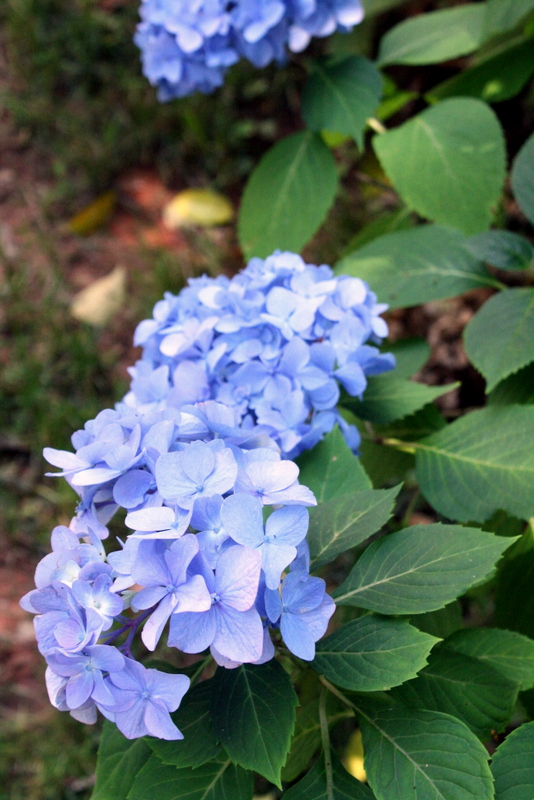 This is all mother nature.
Visit the Eat My Charlotte blog over at Creative Loafing for my Thai Curry Chicken Salad recipe.