Today is my mama's 50th birthday! She and I are celebrating aaalll day! 🙂 I woke up early this morning and did six quick miles on the dreadmill.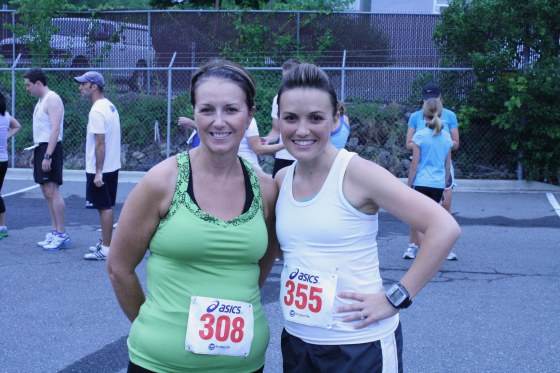 Then she picked Brad and I up so I could run the Run for Your Cause 4-mile race.
Jen and Caitlin also ran the race.
Isn't Jen's shirt the cutest thing ever? Is it wrong to have a baby just so you can have a cute shirt?  Just kidding!….kinda 😉
Everybody loves Rascal! 🙂
Soon it was time to line up.
And we're off!
My mom just started running a few months ago and is up to two miles running.  I'm so proud of her!  We decided to run/walk the race.
Friends!
Yay! We made it!
Thank you Brad for being our number one cheerleader and photographer. 🙂
My dad was also there cheering us on as well as Jen, her husband Jeff, and Caitlin.  Nothing is better than when friends cheer you on at the finish line.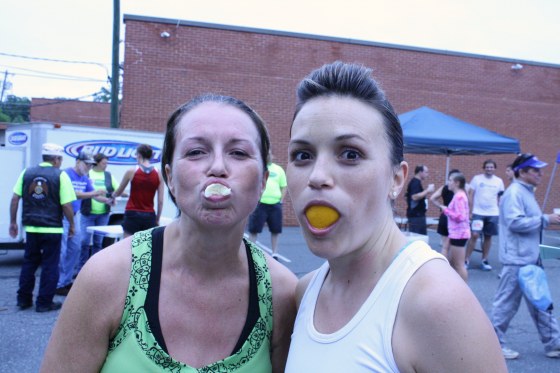 We refueled after our run.
Happy Birthday Mama!  I love you!
Now, we're off for lunch and some boutique shopping around town.