I've been so very busy working on posts for opportunities outside of my own blog.  There haven't been enough meals in the day to share my eats with you.
So although I can't share the details of our dinner with you, because I'm saving it for my SavorNC post this week, I can share with you what a lovely dining experience I shared with Brad this evening.
Can you guess the main component of my secret sauce?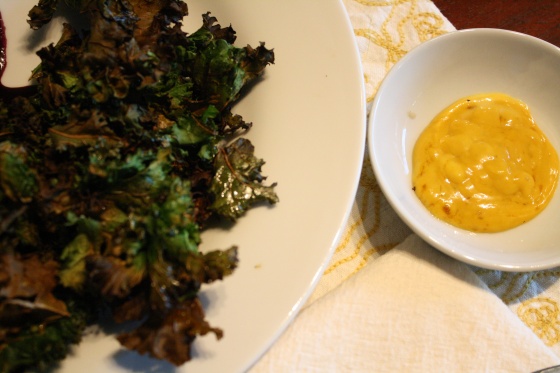 The only thing from this meal I can share with you is my super tasty honey mustard dipping sauce for my kale chips.
Vegan Honey Mustard (serves 2 or 1 saucy lady)
2 Tbsp. mustard
1 tsp. raw honey
1 tsp. light coconut milk
Mix ingredients together and try to keep your fingers out of it so you'll have enough for dinner. 😉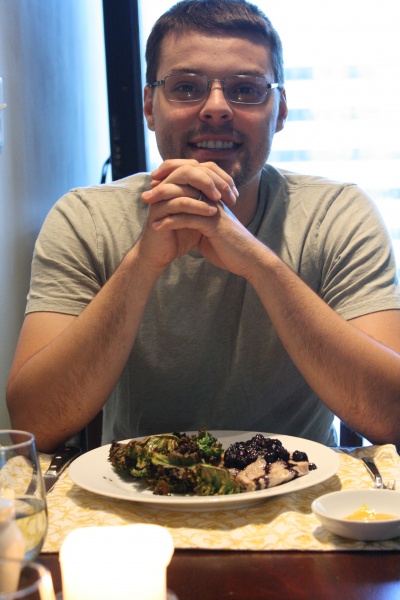 It never hurts to have a handsome dinner companion to ensure maximum meal enjoyment.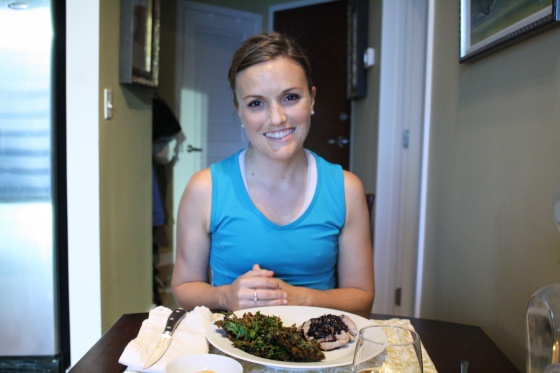 Yes, I did just run four miles and no, I didn't shower before dinner.  A full belly trumps personal hygiene in my house.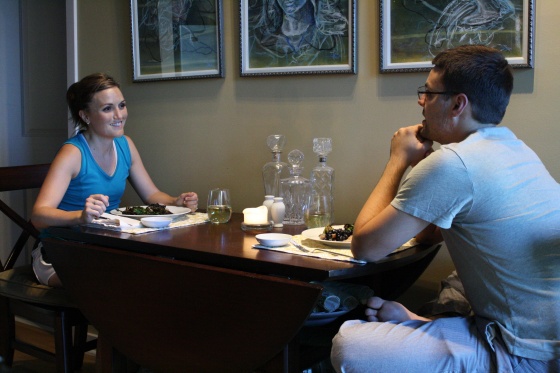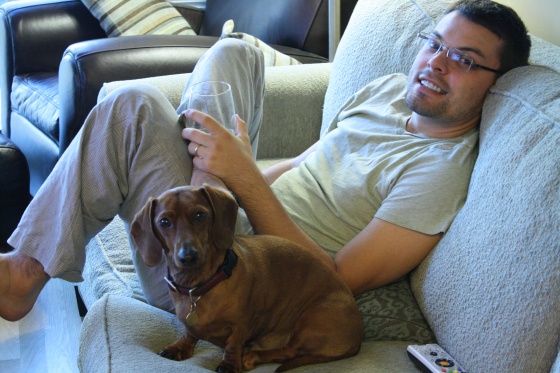 After dinner, Brad lounged on the couch, while I got busy in the kitchen.
It has to be said – isn't Rascal the most adorable dog?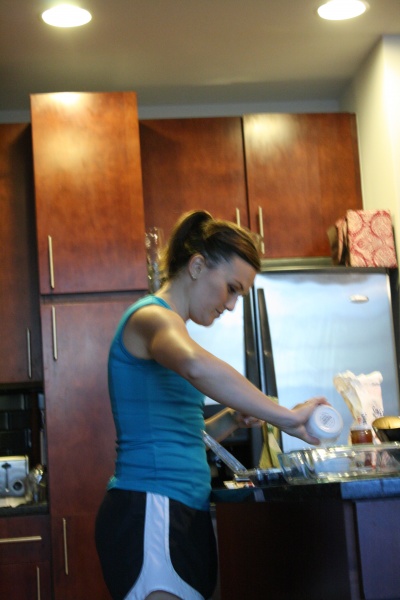 Busy, busy…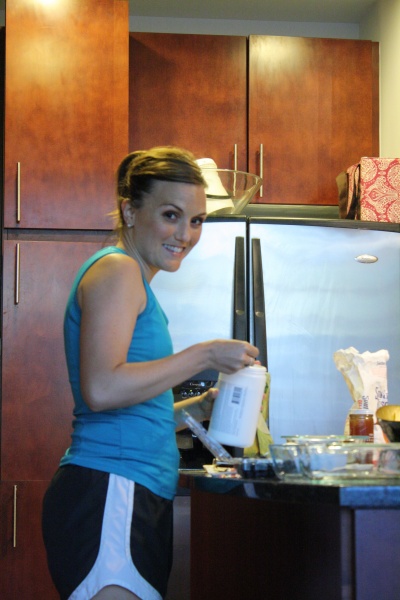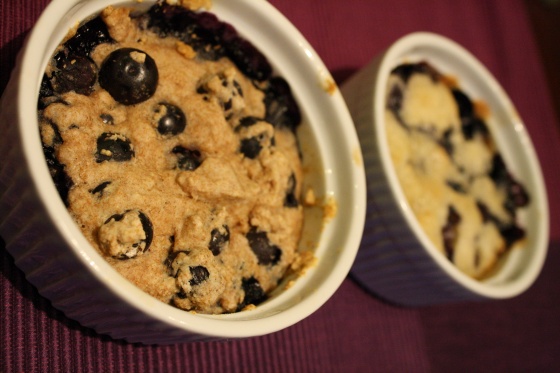 And the finished product…
Check back on Wednesday and I'll link to the recipes.  Clearly, they have a common theme. 😉
Hope you had a lovely night and a delicious dinner to match!