I knew exactly what I wanted this morning for breakfast.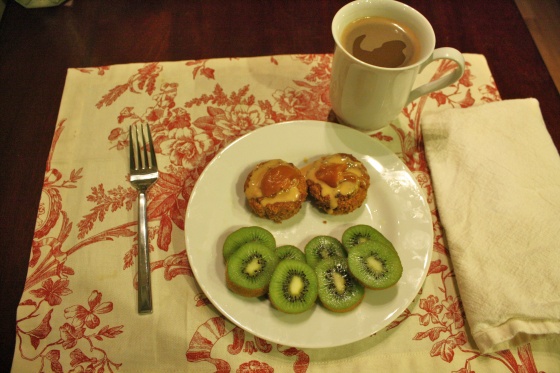 I wanted pumpkin coconut muffins with 1/2 Tbsp. coconut peanut butter and a bit of sweet potato butter.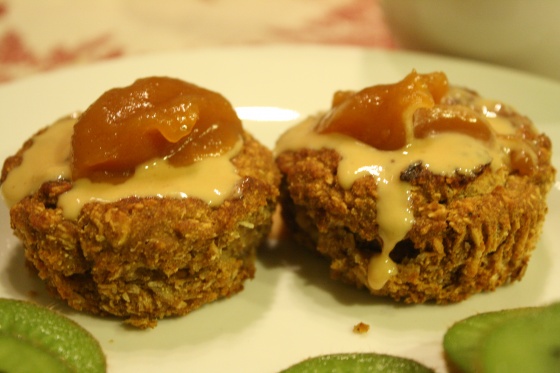 I haven't made muffins in so long and these were calling my name.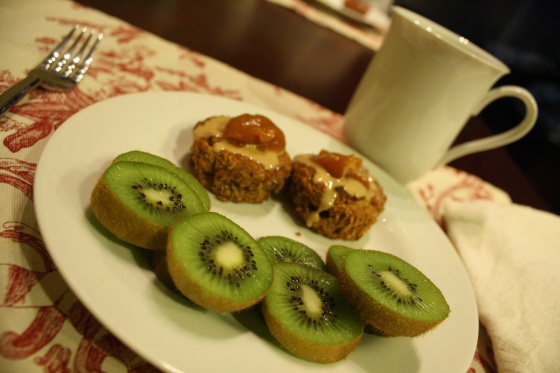 They might look a little unassuming, but I had to smack Brad's hands away from eating a third one yesterday when they came right out of the oven.  Brad is the thermometer of deliciousness in this house, so I think these are worth mentioning.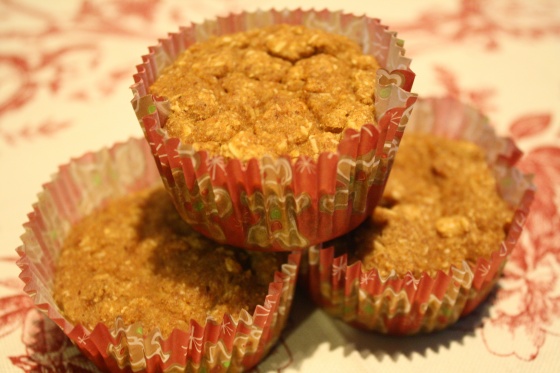 Pumpkin Coconut Muffins
1/2 cup Tropical Traditions coconut flour
1/2 cup spelt flour
1/2 cup oats
1/2 cup shredded coconut
1 tsp. baking powder
1 tsp. salt
1/2 cup canned pumpkin
1/2 cup almond milk
1 cup light coconut milk
1 tsp. cinnamon
1 tsp. pumpkin pie spice
1 tsp. real vanilla extract
Combine flours, oats, coconut, baking powder, and salt and mix well.  Add milks and stir until completely mixed.  Add spices and vanilla extract and mix well again.
Spoon about 1/4 cup of batter into muffin papers or a well-greased muffin tin.  Bake on 400 degrees F for 30-35 minutes or until a toothpick or knife inserted in the center of a muffin comes out clean.
***
News on the job front: This morning, I received a phone call from one of the people I interviewed with yesterday and they offered me the job!  Whew! That was fast!
I asked for a week to make my decision because I have my second interview for another job next Monday.  I really want to think about this and make the right decision for myself, but also for Brad and I.  You seldom have the opportunity to choose between jobs (and I might not get to choose if I'm not offered the other job), so I want to weigh my options carefully.  Thanks for all of your well wishes!
***
Want to try the pumpkin coconut muffin recipe on your own or maybe another baked good with Tropical Traditions coconut flour?  Then don't forget to enter my Tropical Traditions Coconut Flour giveaway!