Last year, Brad and I attended the Charlotte Great Grapes Wine Festival with his parents, Wally and Joy.  We had such a great time that they wanted to come back again this year.  The festival runs from 11 am – 7 pm.  But who can drink wine for 8 hours?  Don't answer that.
We left about 3 pm to go to the festival, then spent about 15 minutes driving around South Park Mall (where the festival is held) trying to find a parking space.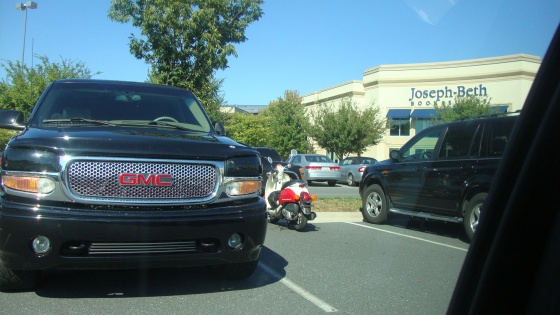 We thought we had found one and went to turn into the space, only to see a moped parked there.  We all groaned collectively then laughed at our bad parking luck.
Eventually, we found parking and made our way inside.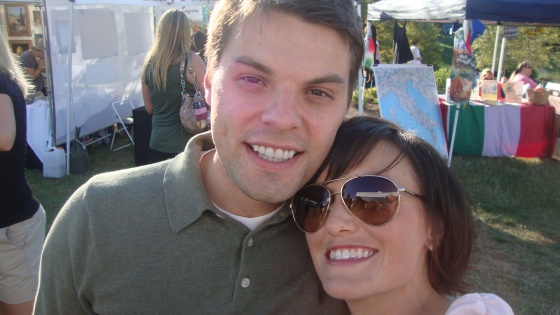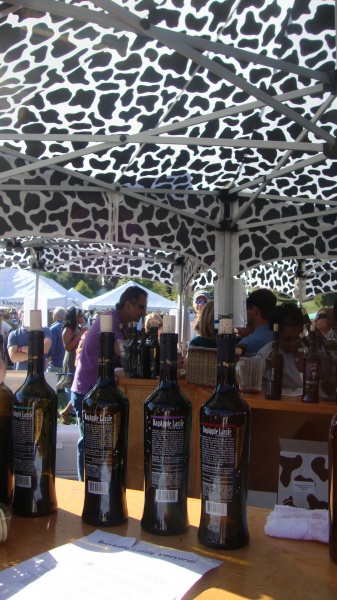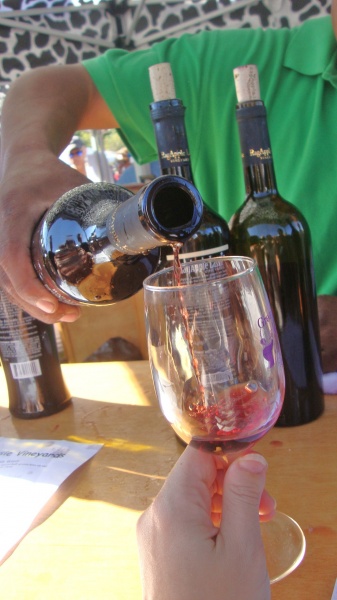 When they say "taste" they aren't kidding.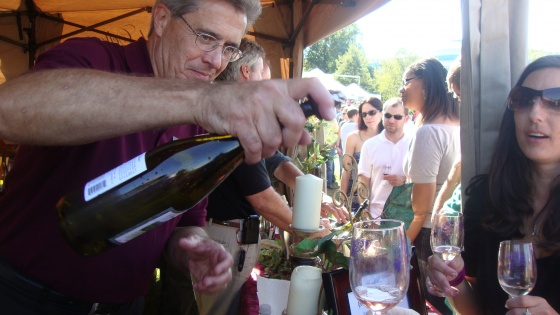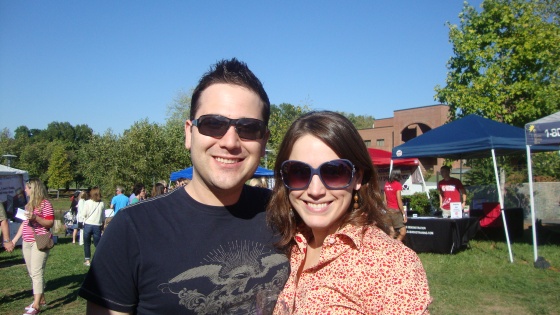 Look who we ran into! Nicole and Isaac!  We talked for a bit and then they had to run off to a wedding.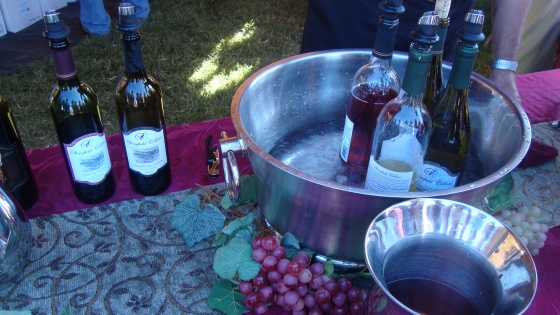 More vino.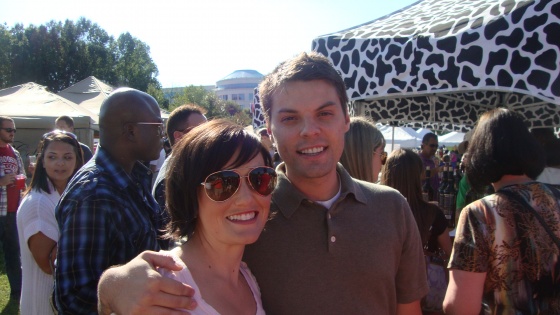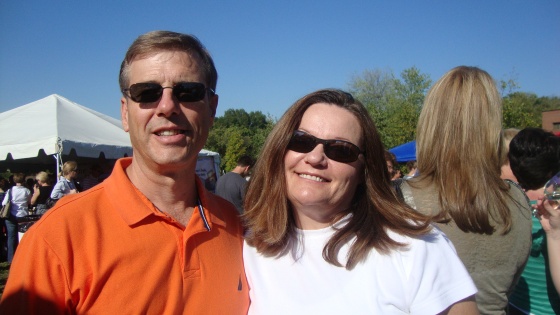 Wally and Joy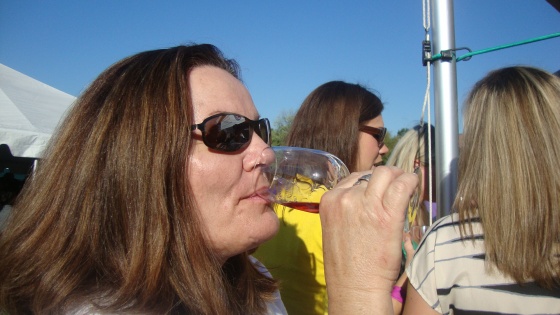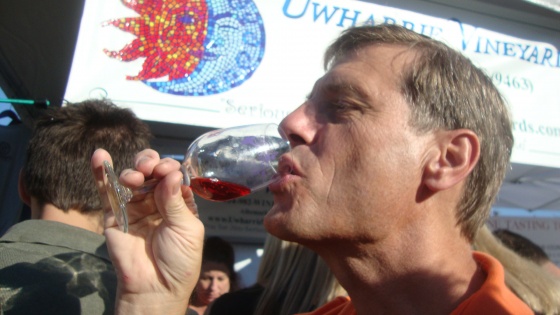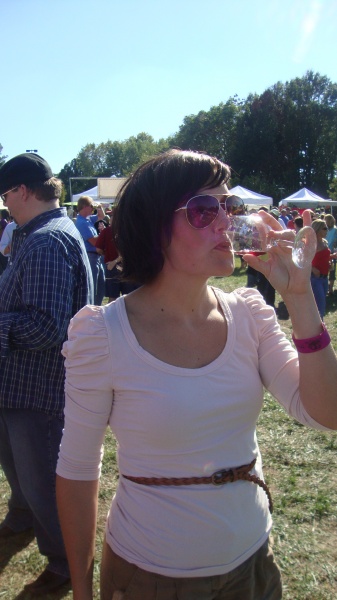 Lotsa tasting. 🙂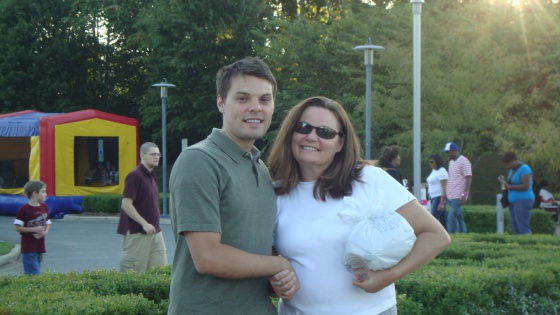 Brad and I had such a great time at the festival with his parents.  The festival showcases a lot of sweet wines, which aren't my favorite, but there are also some dry reds and whites.  We love hanging out with Wally and Joy and are really lucky that they make the six-hour drive to see us.