Just because it's going to be another lovely 70-something degree day doesn't mean I can't eat something beach-worthy for breakfast.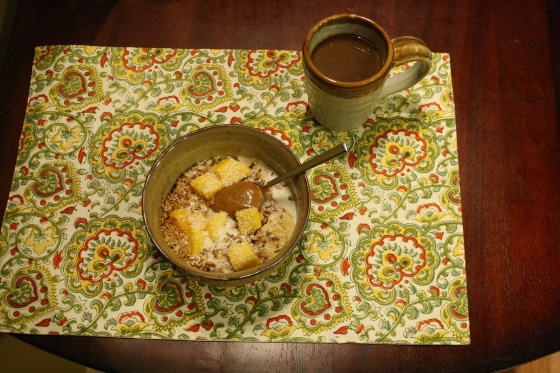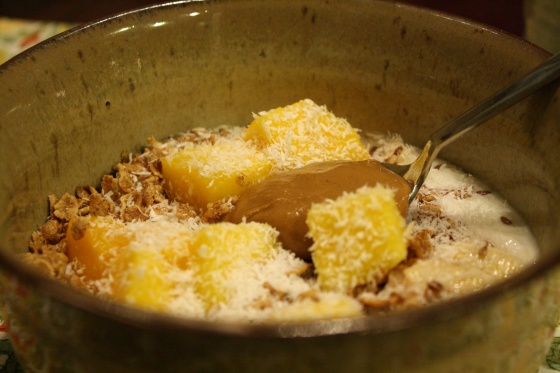 Tropical Yogurt Bowl
-2/3 cup plain yogurt (I used TJ's European Organic fat-free yogurt)
-1/2 sliced banana
-1/4 cup Uncle Sam cereal (or granola)
-1/2 cup mango chunks
-2 Tbsp. shredded unsweetened coconut
-1 Tbsp. sunflower seed butter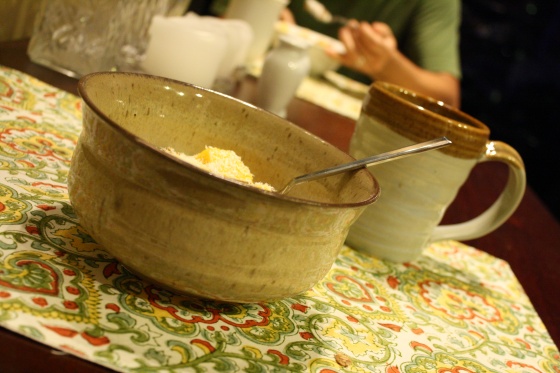 Final ingredient: beautiful pottery for dishes 🙂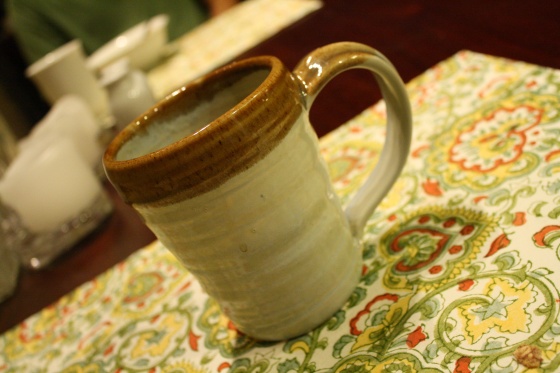 Add coffee as desired.
Brad joined me for breakfast this morning.  When I asked him if he liked the tropical yogurt bowl, his reply was "I'm not used to the yogurt".  I admit, getting used to plain yogurt wasn't easy, but the toppings helped.  Plus once you start to like it, think how much sugar you're cutting out of your diet.  Even if you add some back with honey or fruit, you know exactly what you're putting in your body and you can control the amount of sugar (natural or otherwise) you're consuming.  I admit, I have some pre-sweetened yogurt every once in a while, but for the most part I stick to plain.
After eating it for so long, I don't even want the sweet in most cases.
Question: What changes have you made in your diet or otherwise that took some getting used to?