I opened my second can of pumpkin this morning.  I'm soooo ready for fall!
So what did I make?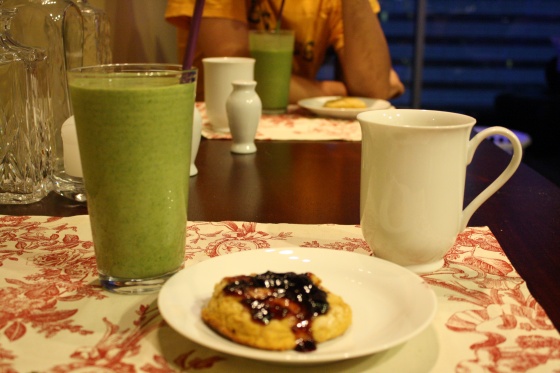 Pumpkin green monster with a sweet potato biscuit on the side.  For some reason I think blueberry jam goes so well on these.  I didn't even bother to cut it open, I just plopped some on top like a scone.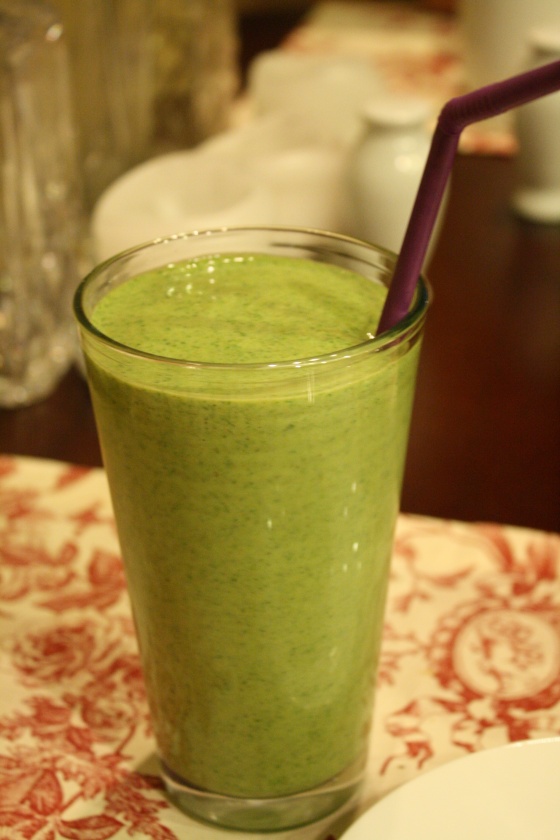 Pumpkin Green Monster
-1 cup almond milk
-1/2 frozen banana
-1 cup frozen spinach
-1/3 cup organic canned pumpkin
-1 scoop vanilla whey protein
-1/2 cap real vanilla extract (not vanilla flavoring)
-Stevia to taste
-1/8 tsp. pumpkin pie spice
-1/8 tsp. cinnamon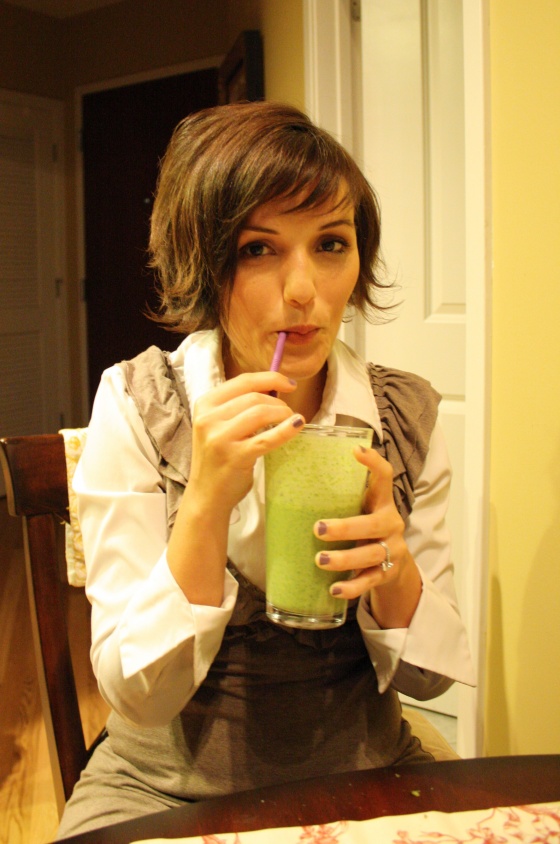 Slurp!
My stomach was growling at 11 am, but I somehow got distracted by work and made it all the way until noon.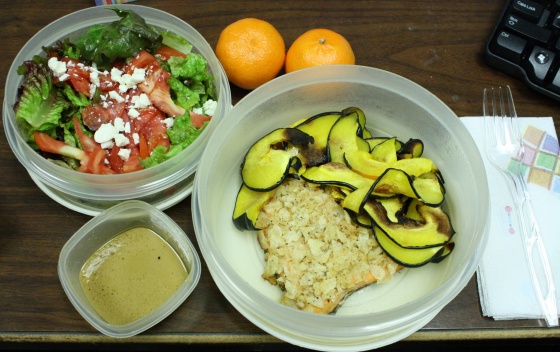 I don't understand why some people don't like leftovers.  Leftovers are even better than the first time around because it's quick and easy.
Lunch was leftover potato chip trout and roasted acorn squash.  I added a a mixed green and tomato salad with a bit of feta on the side, plus some Dijon maple vinaigrette.  Clementines are also back in my life.  I love those little baby oranges that are so easy to peel with my fingernails.  I think I could mindlessly eat the whole bag, which would probably be about 10 clementines.  Gracious they're good!
Food in the News: If you read my blog consistently, you know I am picky (in a good way, I think) about my animal protein.  In addition to eating mostly grass fed beef and hormone/antibiotic free chicken, I try to eat wild caught fish.  This trout was an exception.  I learned from the butcher, the only way to get wild trout is to catch it yourself and I was assured that this trout came from a sustainable and hormone-free trout farm in Asheville, NC because Earth Fare is picky like me. I stumbled across a pretty scary podcast on NPR today about how the FDA might soon be approving genetically altered salmon.  What is even scarier is that there is no indication that the FDA will require that this salmon be labeled "genetically modified".  It's possible that the only  way you can be assured that you're not eating it is to only eat wild caught fish.  If you're interested, you can read the transcripts or listen to the podcast here.  This is just one more reason that I'm sticking to wild caught fish.