I'm feeling like a runner again!  After a very unsuccessful run this week, I was feeling a little apprehensive about my running ability.  I didn't think two weeks off should deplete my running ability greatly, but I was starting to wonder if my body just couldn't handle time off.  Silly me!
Yesterday morning I ran eight miles!  I felt great! The weather and humidity were perfect.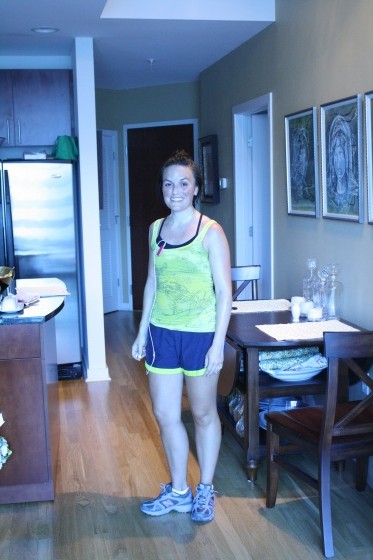 I passed the last leg of a 5K on my run on the opposite side of the street.  I'm sure they either thought I was super late or super slow. 😉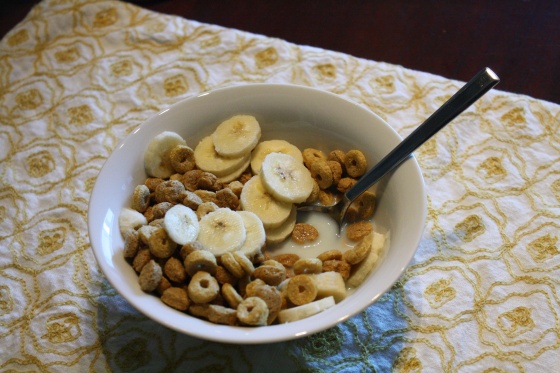 Pre-run, I had a bowl of Kashi Heart to Heart with skim milk and a banana.  I also had a small snack bowl size of this same cereal with almond milk, when I returned.  I was hungry but just needed something to tide me over until Emily and Casey's going-away brunch.
Most of the girls went to hot yoga beforehand and had just taken showers, hence the damp hair.  Brad was sweet to join me.  I bribed him by telling him he couldn't have another scone unless he came with me.
The spread was no less than amazing, per usual.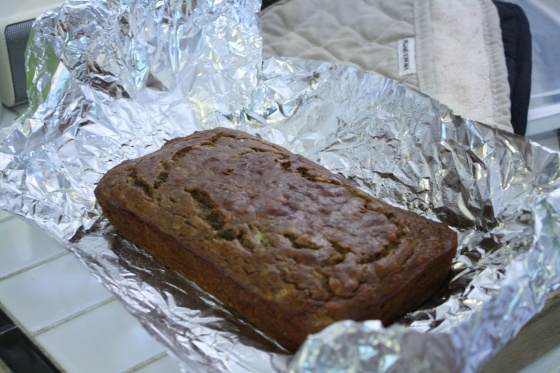 Banana bread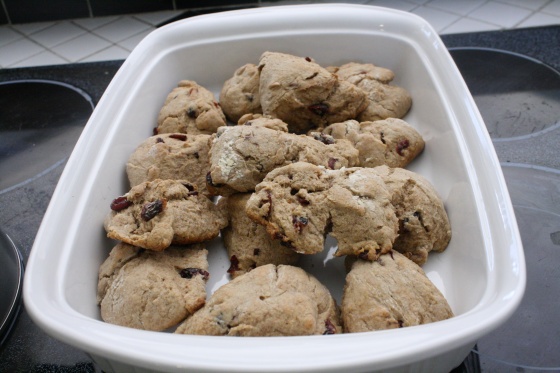 My cranberry orange scones (recipe is coming up at the end of this post!)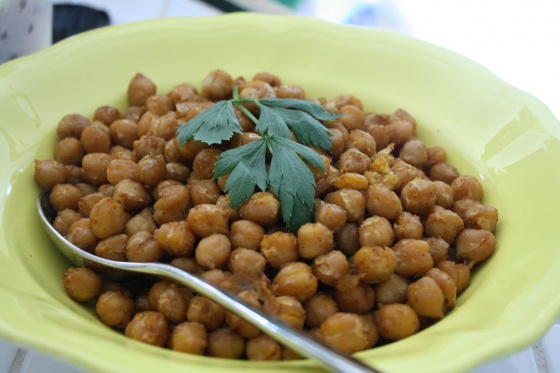 Chickpeas á la Diana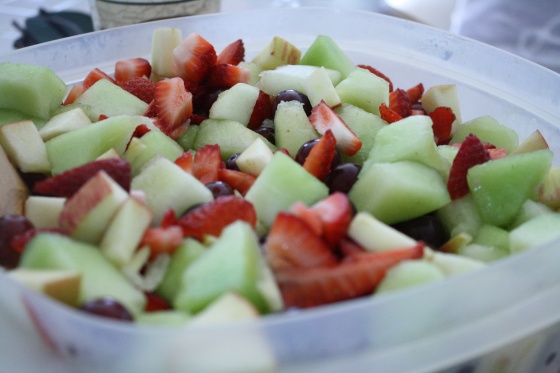 Fruit salad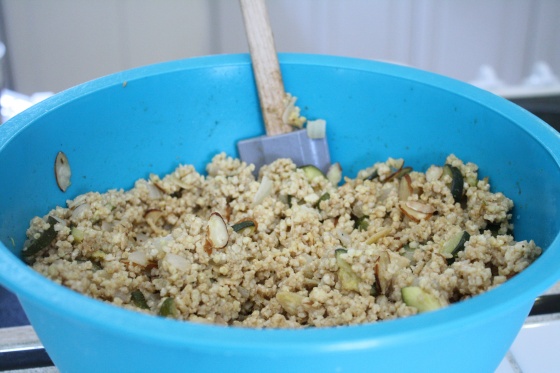 Quinoa with zuchinni and slivered almonds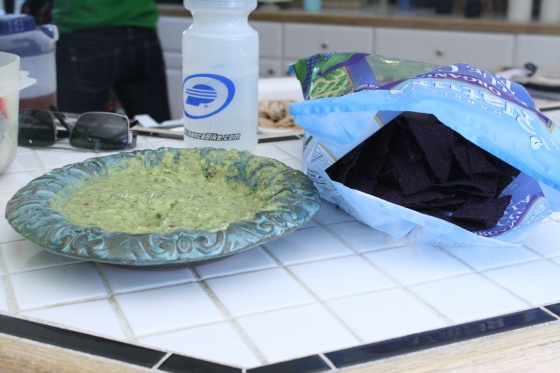 Green salsa (with tomatillos and avocado) and blue corn chips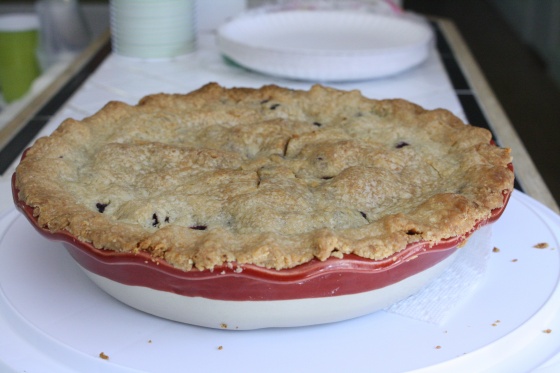 Pie…glorious blueberry pie
I wasn't shy about taking my fair share.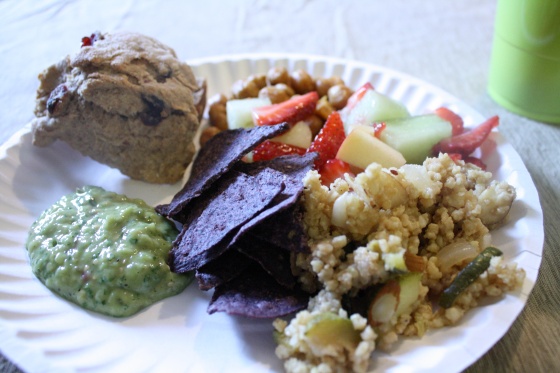 Something is missing here…can you guess what it is?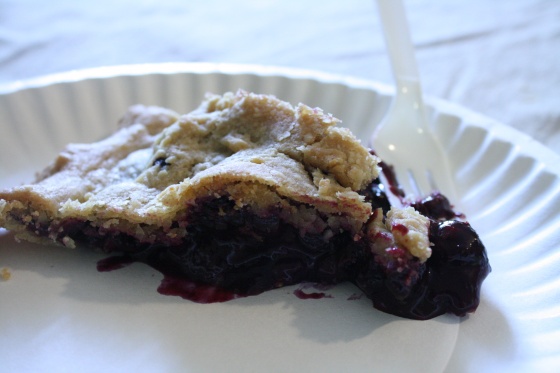 Pie!  Click here for Brittney's recipe.  Brad and I shared this piece.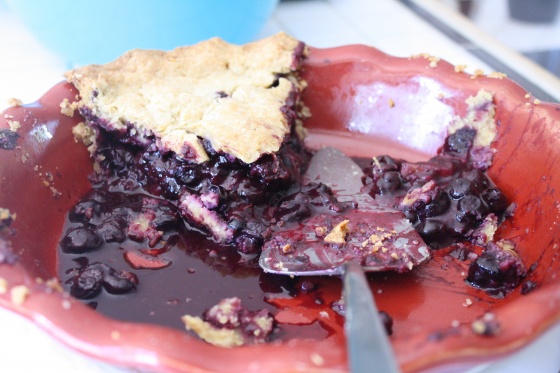 We did some major damage.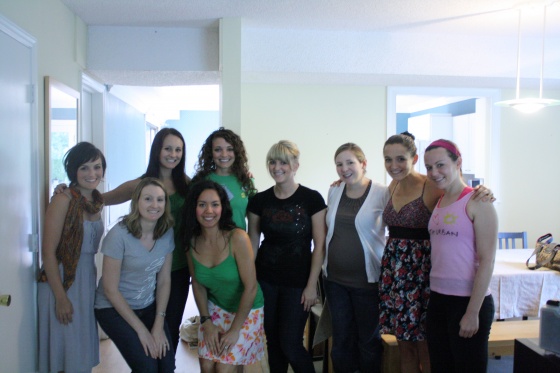 The whole gang: me, Brittney,  Caitlin, Diana, Katie, Whit, Kate, Emily, and Michelle.
Sneaky blogger tip: Be super late posting blog meetups and steal the list of names with links from other bloggers.  It takes forever to link each individual name.  I totally stole this list and links from Brittney's blog, then just added her name and link.  😉
And now that you've read through this super long post, you get rewarded with a recipe.
Orange Cranberry Whole Wheat Scones
I adapted this recipe from the King Arthur's recipe.
You will need…
Dry ingredients:
14 ounces whole wheat flour (~3 1/4 cup)
2 1/2 ounces sugar (~6 Tbsp.)
1 Tbsp. + 2 tsp. baking powder
1 tsp. salt
3/4 tsp. cinnamon
1/4 tsp. nutmeg
10 Tbsp. cold unsalted butter, cut into pieces
Wet ingredients:
2/3 cup buttermilk or 2/3 cup milk + 1 Tbsp. lemon juice
2 Tbsp. orange juice
2  eggs
1 scant cap-full of orange extract
Add in:
2/3 cup dried cranberries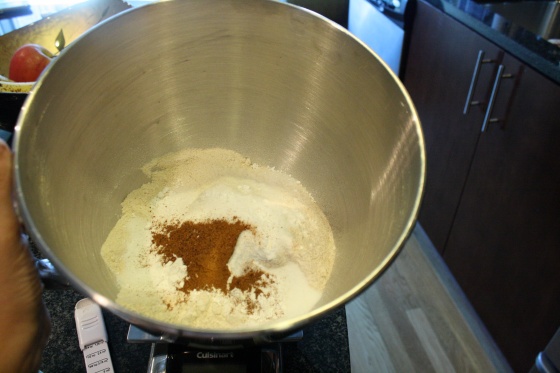 Mix together dry ingredients, except for the butter in a large bowl.  Add in butter and mix until the mixture is course and the butter resembles pellets in the dry mixture.
Mix wet ingredients  in a separate bowl.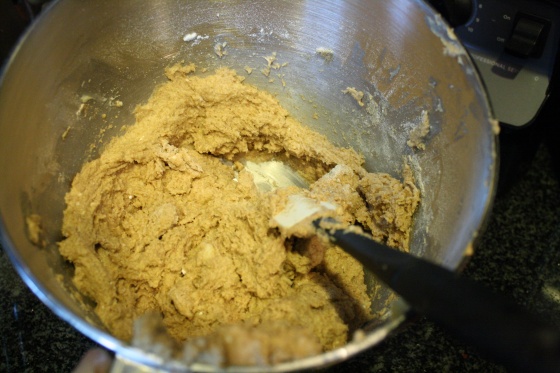 Slowly add wet ingredients to large bowl of dry ingredients.  Mix well.  If you use a mixer, as I did, use a spatula to scrape the sides and the bottom to make sure everything is completely mixed.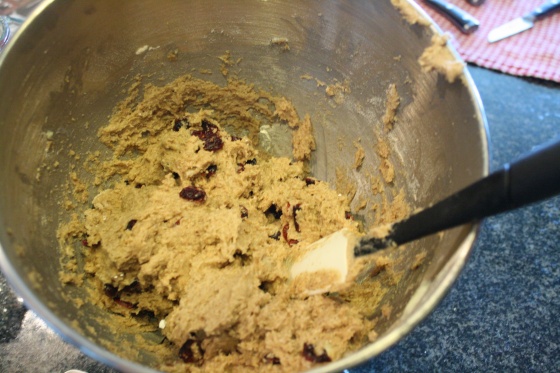 Stir in dried cranberries until spread evenly throughout the dough.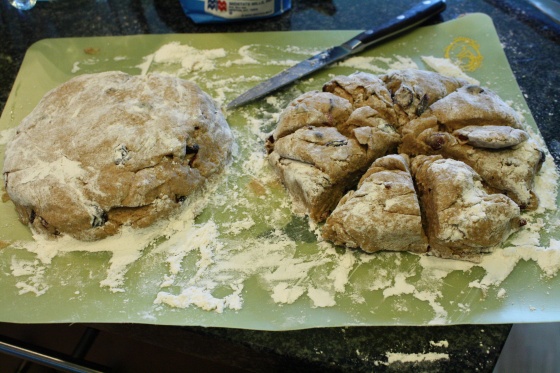 Prepare a floured surface (I used white all purpose flour for this part in an attempt to get rid of it since I rarely use it).  I really love to use plastic cutting boards for jobs like this.
Shape the dough into two equally sized balls with your hands and place on floured surface.  Flatten each ball into a disk-like shape, like the dough on the left side of the photo above.  Cut each disk into eight equally sized pieces, like the dough on the right.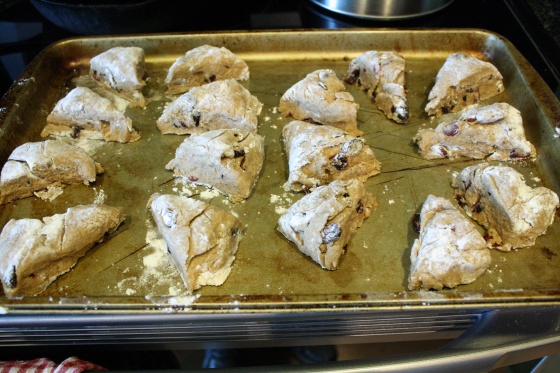 Use non-stick spray or canola oil to grease (in the words of my grandmother) a baking sheet.  Use a spatula to place each scone onto the baking sheet.  Spread evenly apart so the scones will not bake together when they rise.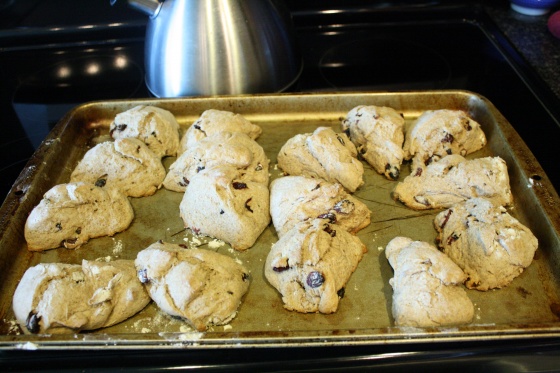 Bake at 425 degrees for 15 minutes.  Serve immediately or warm them in the oven just before serving.
You can also sprinkle sugar on the top of these, which make them very pretty.  I thought they were sweet enough without the extra sugar.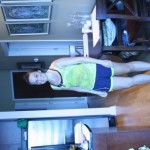 Ingredients
Directions