Every Valentine's Day that I've ever celebrated with Brad centered on a very special meal.  We've gone to nice dinners and I've made some pretty fantastic dinners myself.
We don't make a huge deal out of Valentine's Day.  I don't expect sparkly earrings or anything like that, but we've often used it as an excuse to get out of town.  This year we'll be heading to Nashville for good food and good music.  Brad went once for a business trip and knew I would love it. So he suggested we go there for the weekend.
But, if I were hanging around in Charlotte, there are some Valentine's Day events that would be right up my alley.  Some of these events aren't on Valentine's Day, but they definitely are worth looking into to make your Valentine's Day more special. And if you don't live in Charlotte, keep reading.  Some of these are sure to inspire some Valentine's Day plans in your own city.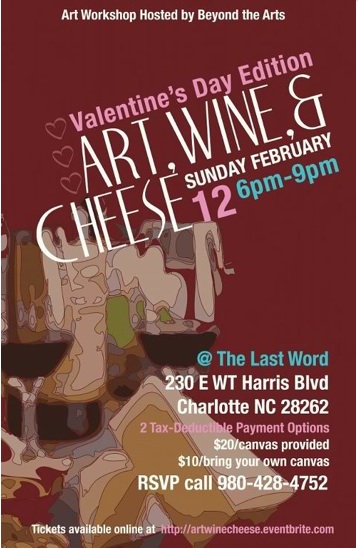 Wine and Art Lovers: 
February 10 – Grand opening of The Glass House at Fabo Cafe.  If you've ever admired the art or relaxed with a coffee at Fabo, you'll be very pleased to know they're expanding their wine section. More information.
February 12 – The Last Word in North Charlotte (pictured) – Wine, cheese, and an art class in one.  More information.
BYOB Painting Classes – Bring your own wine or champagne to one of Charlotte's locations: The Wine Palette or Painting with a Twist.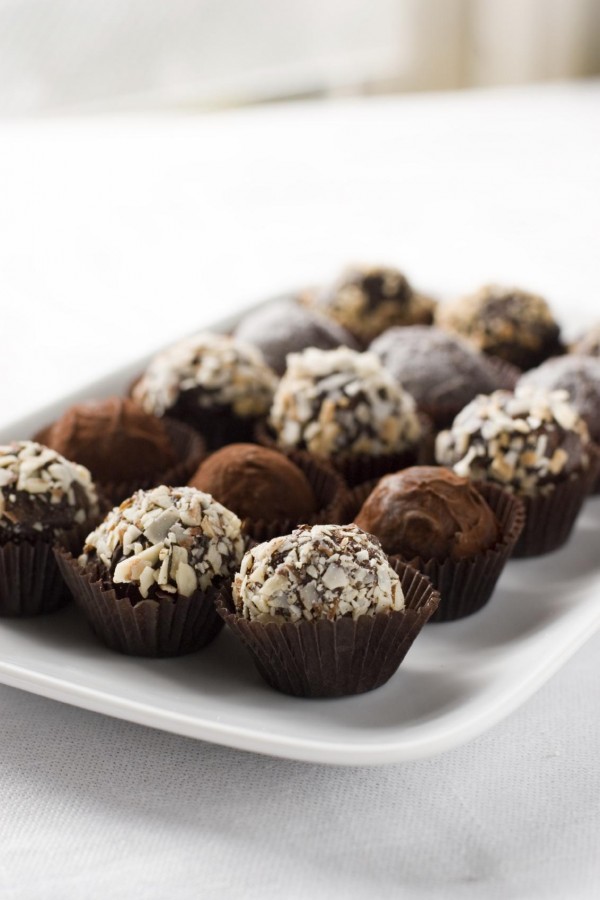 Cooking Classes: 
Feb 4 at 2 pm – BLT in the Ritz Carlton hosts Bon Bons and Bubbily (pictured).  I actually am attending this and can't wait to share what I've learned.  How amazing do those bon bons look? More information.
Feb 11 – Healthy Home Market Wine & Cheese Tasting is hosting a free wine and cheese tasting – a perfect event if you're celebrating Vday the Saturday before.  Why not take your date to select some wines and cheeses, then craft the perfect cheese plate for an easy and romantic Valentine's Day spread?
Feb 18 at 11 am – Savory Spice Shop is featuring the talents of Chef Michael Bowling as he demos how to make Alderwood Sea Salt Duck Confit with Cracked Pepper Gnocchi.  If you're waiting until the following Saturday night to celebrate Valentine's Day, drop by to learn a dish that will impress any Valentine.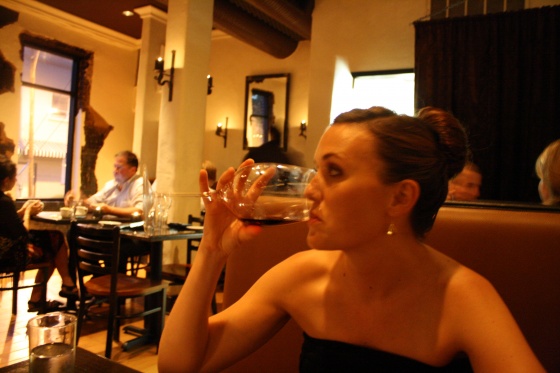 Good Food:
If you're looking for a romantic dinner in Charlotte, look no further…
What are you Valentine's Day plans?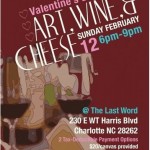 Ingredients
Directions