How do you add a bit of cheer to gray?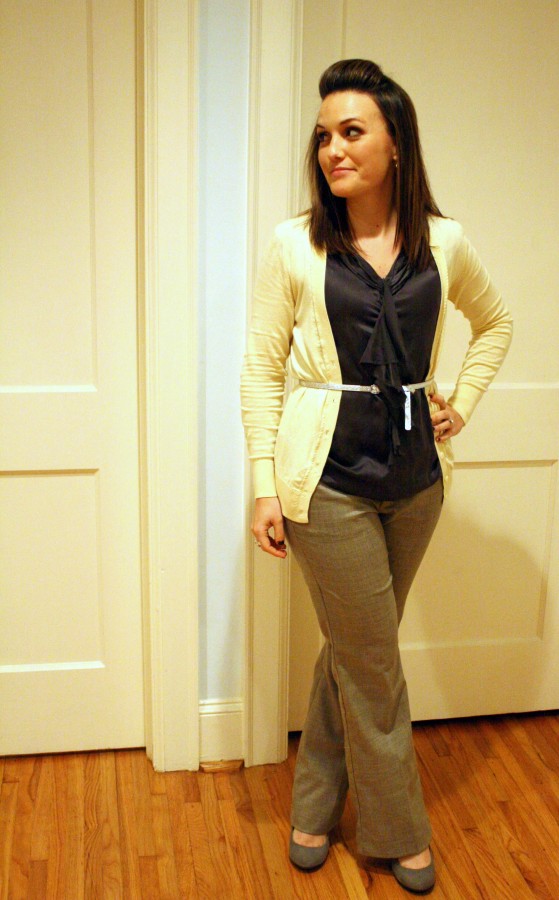 How about a bit of yellow?
It's been dreadfully dreary here in NC lately.  Finally, today the sun came out for a bit.  Thank my stars, it's going to be much more bearable tomorrow.
I can't take day after day of the rain.  I need some sunshine in my life people! Much like this outfit would have been kind of blah…gray on gray on gray…if it weren't for a bit of color from my cardigan.
I think it works, anyway.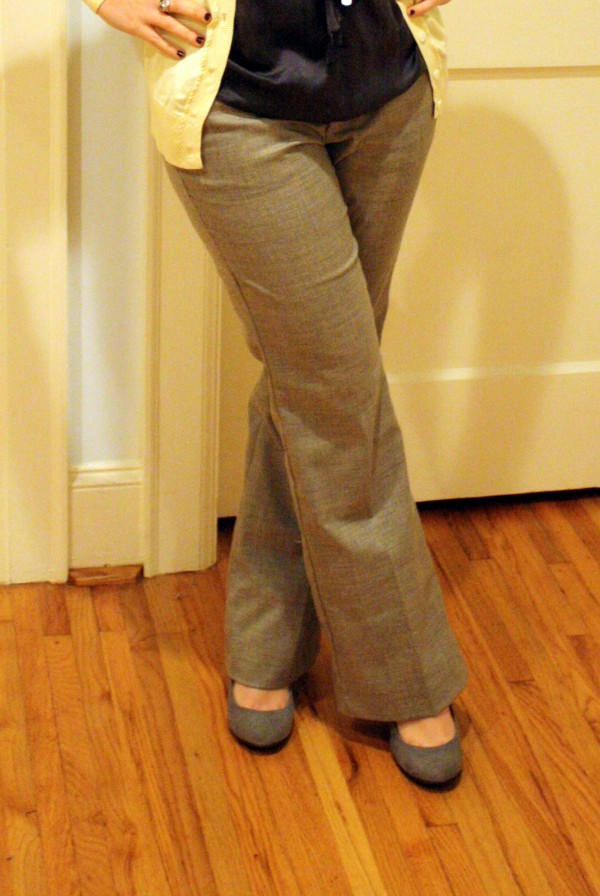 I have a love hate relationship with pants.
…mainly because I'm short, curvy, and don't have a typical thigh to butt to waist ratio.
Shopping for pants is almost as fun as shopping for a bathing suit. These pants from Banana Republic Factory Store is one of my favorite pairs.  It's a wool blend, which is perfect for winter, they're flattering, and they never need an iron (most important).
I'd rather eat dirt than iron.
You think I'm joking, but I would eat a little bit of dirt every morning rather than iron pants. Fact.
Silk blouse: Banana Republic
Cardigan: Banana Republic
Belt: J. Crew Factory Store
Pants: Banana Republic Factory Store
Shoes: Fergilicious via Endless.com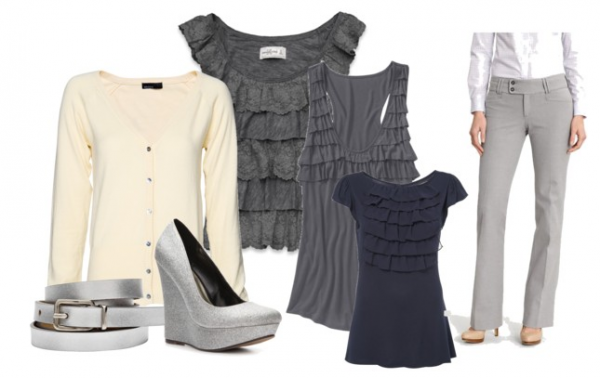 Similar items:
Cardigan: Mango
Top 1: Abercrombie
Top 2: Old Navy
Top 3: Warehouse
Pants: Banana Republic
Belt: Witchery
Wedges:  Michael Antonio Anderson
Does your style mood change with the weather?