…and things you might have missed.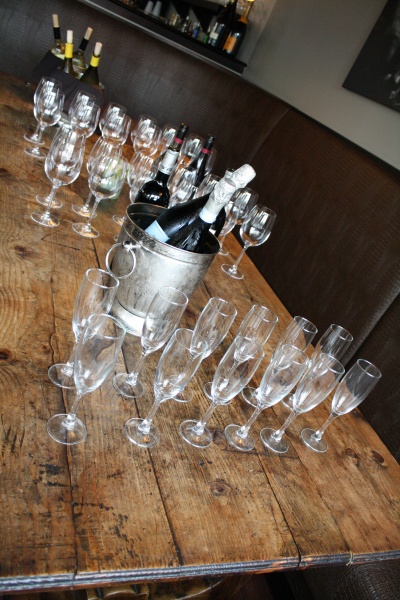 Wine and prosecco, ready to be tasted…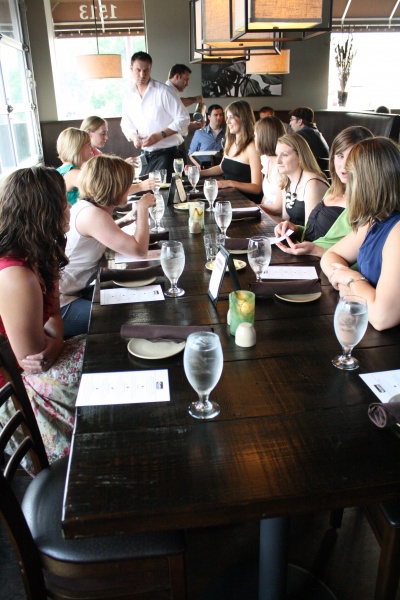 …and a gaggle of girls' company to be enjoyed over dinner.
Offerings from the farmer's market…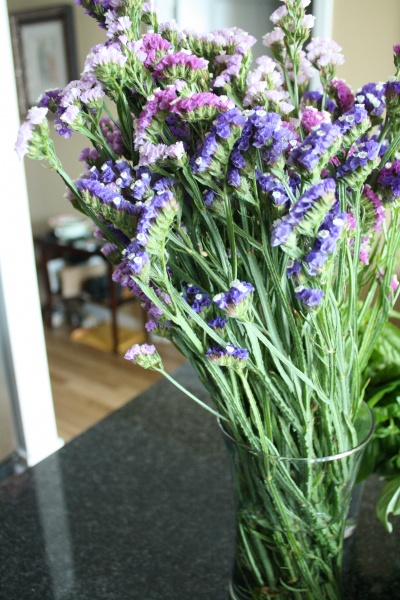 a $5 bouquet…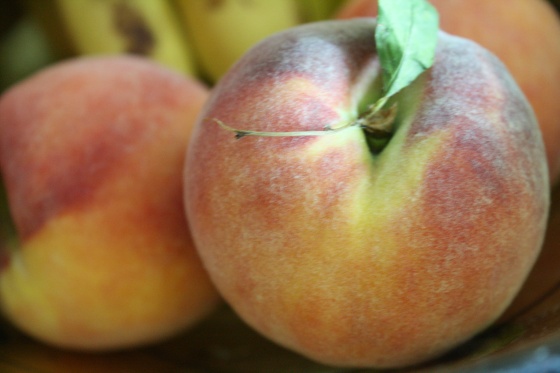 South Carolina peaches…
…and heirloom tomatoes, so interesting that they had to be purchased.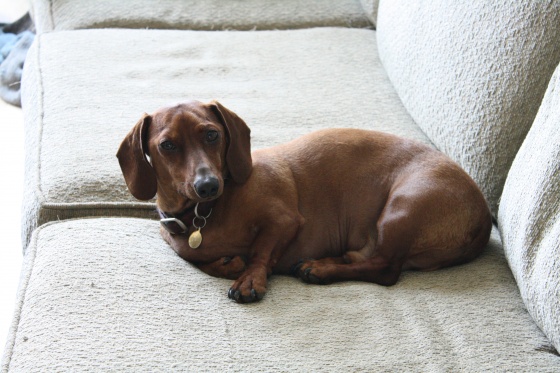 Rascal, wondering why I got up off the couch and disturbed his nap.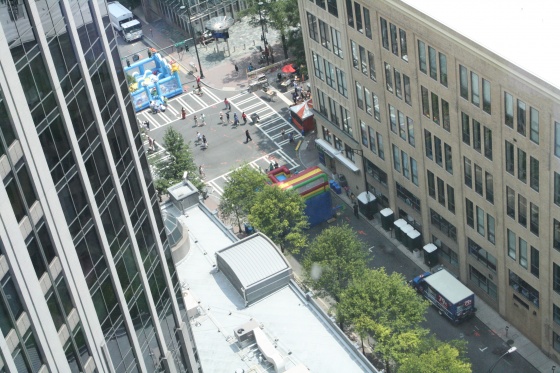 Taste of Charlotte as seen from above, with a direct view of the bounce houses…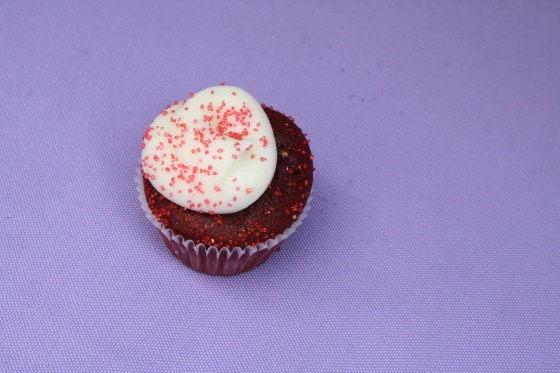 …and the delicious mini red velvet cupcake that I enjoyed there.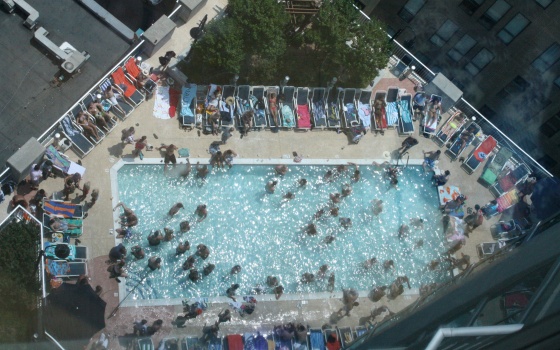 The pool party held at my condo that I did not attend.  In fact, neither Brad nor I have ever attended one of our condo's pool parties in the several years that we've lived here.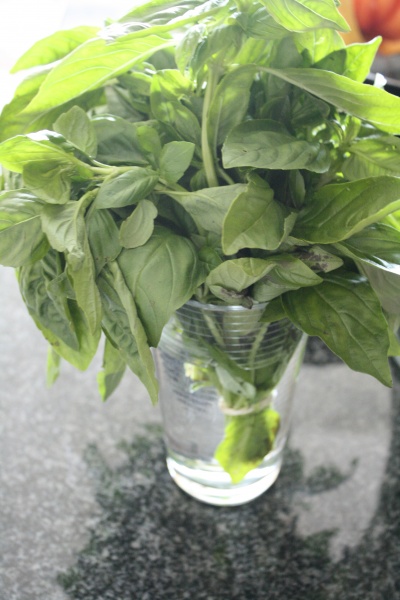 The fresh basil I used to make pesto.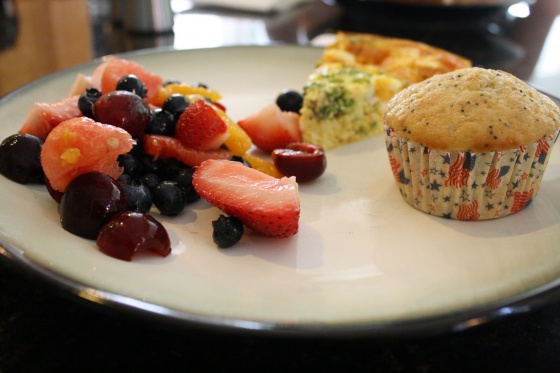 The brunch I ate with Brittney on Sunday.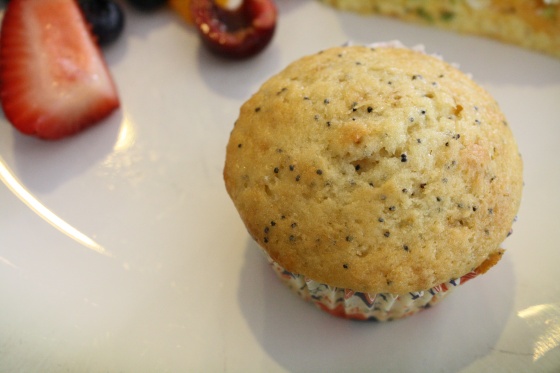 I brought lemon poppy seed muffins made from a Williams-Sonoma mix, that I quickly whipped together, ignoring half the directions and and most of the ingredients.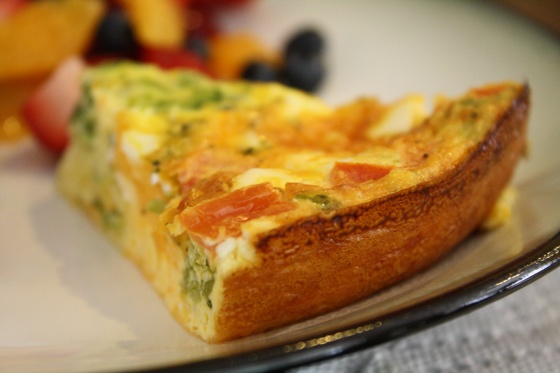 Brittney made a quiche and fruit salad.  We chatted about girly stuff and laughed at Rascal and Clyde's antics.
What did you do this weekend? What's the best thing you ate this weekend? This wild mushroom risotto was the best thing I've eaten all month.