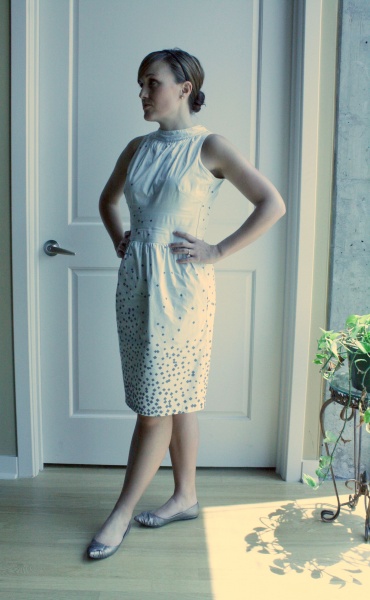 This is one of my favorite dresses. 
Shhh — don't tell the other half of my closet devoted to dresses.
I love the fit of a sheath dress, but this one is particularly flattering.  There's extra fabric around the wider part of the stomach (more than an A line). This coupled with a cinched waist makes waists appear smaller.  And who doesn't love that?
I wore it to my wedding rehearsal dinner and also have wore it to less formal weddings usually with charcoal gray satin peep-toe kitten heels.  Wow, that's a mouth-full. 
I love it too much to let it rest in my closet waiting for the next casual wedding so I added a few pieces to make it suitable for work.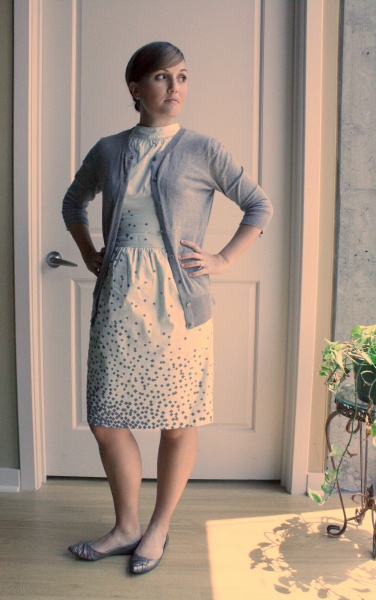 Besides flats, I added a cardigan…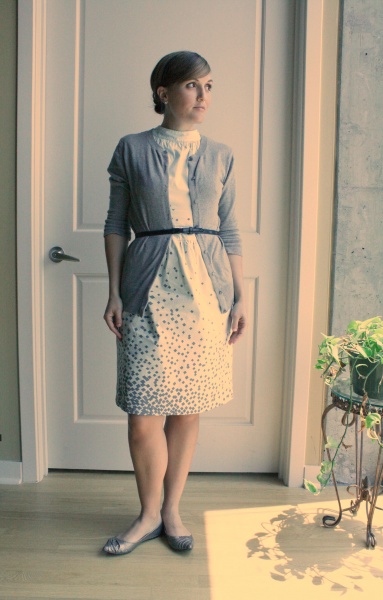 …and a belt.
dress/skirt + cardigan + belt = Kelly's work uniform
A coworker wearing this combination recently told me she felt like her outfit was very "Kelly".
And then photographer Brad started snapping away (much like he did on this night), so I had to lunge for the camera.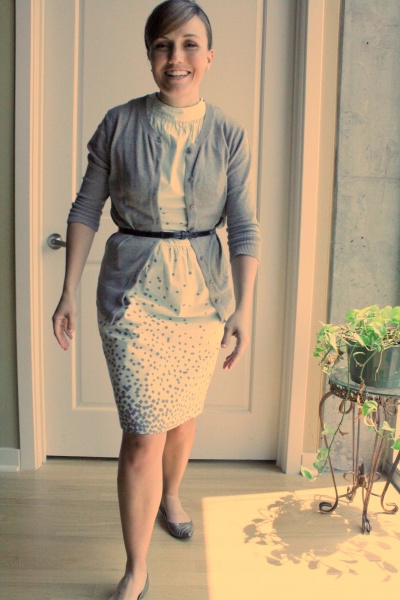 Mid lunge
Do you have a work uniform?