Lunch did not hold me over well yesterday  I ended up eating not one, but two packets of maple and brown sugar instant oatmeal.  I may have also gotten into the stash of leftover ice cream toppers from an ice cream party fundraiser.  It turns out Smuckers chocolate fudge is excellent in oatmeal, just in case you were wondering.
Warm and filling oatmeal was perfect for the run I had planned for that evening.  I met Brittney and Michelle at the new/old house for a five mile run in the pouring rain.  That either makes us hard core or super insane.  I'm not sure which.
While waiting for them to arrive, I took a few shots of the house.  I only took shots in the rooms that were semi-well lit.  Apparently ceiling light fixtures were not en vogue in the 1940s when our house was built.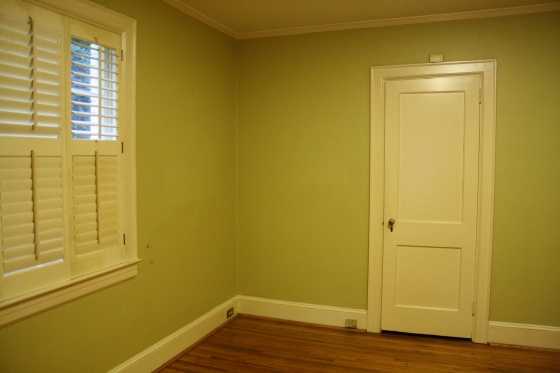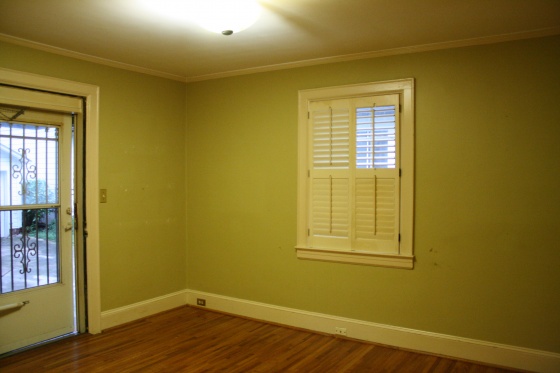 This is the first room you walk into from the back door.  Eventually this will be a part of the adjacent kitchen and possibly a breakfast nook.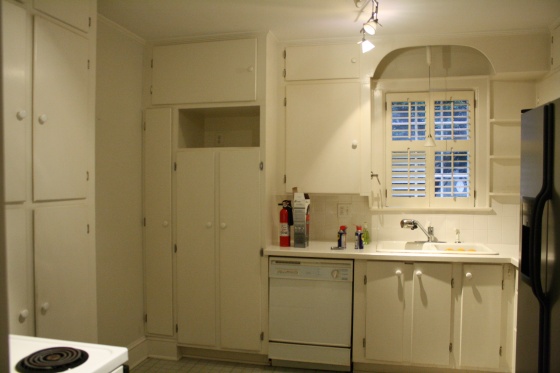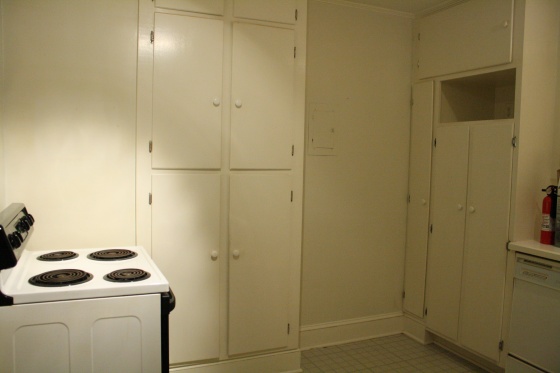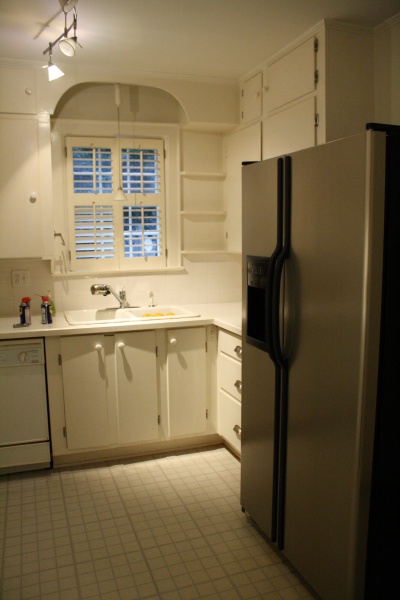 The very old fashioned kitchen will be our first major renovation project for obvious reasons. 😉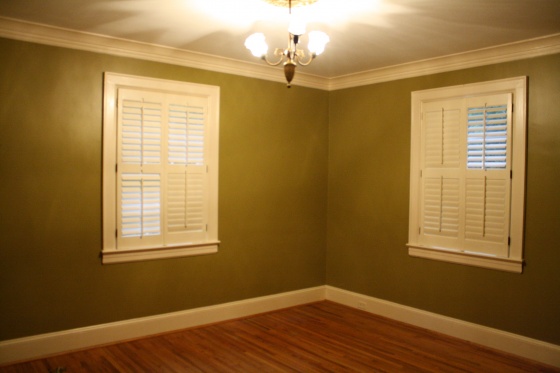 The dining room is almost perfect as-is.  Just change out the light fixture and it's perfect.  I even like the color of the walls.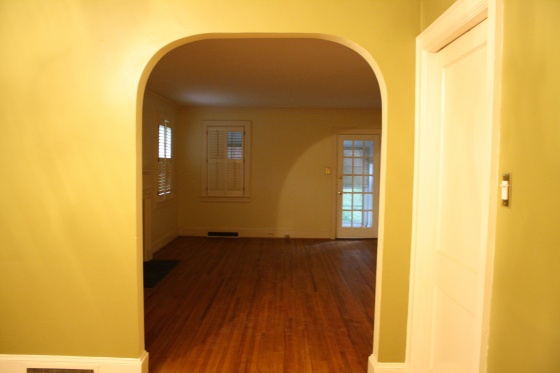 I love the arcs. They're so unique and personable. 🙂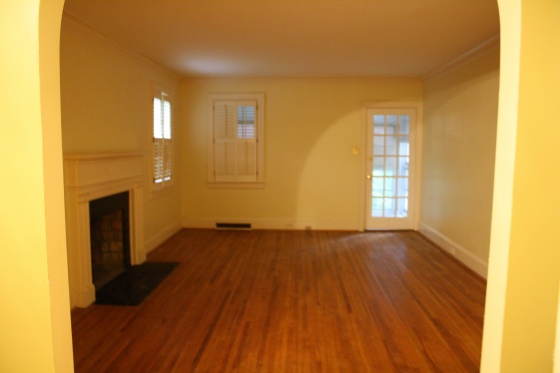 The living room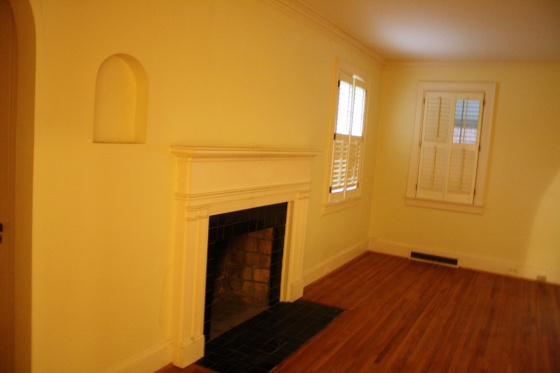 I've never lived in a house with a fireplace.  Love love love.
***
Then, my running buddies arrived and we ran.  Did I mention it was pouring?
It was an easy 5 mile run.  I have been pleasantly surprised lately how easy my short runs have been.  I think I need to actually follow my training plan and start doing my tempo runs like a good girl.  How I'm going to accomplish this without a Garmin is another issue.  Maybe I should just crack and buy a replacement (?).
Luckily for my car, I had one of Rascal's blankets in the back and used it to cover my car seat from my soaked clothes.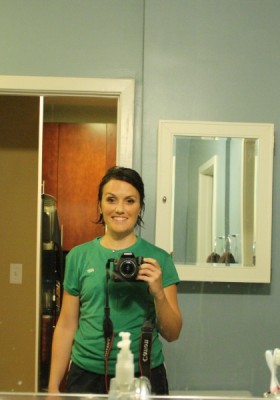 I can't decide if it's good or bad that my hair looks kind of the same after running 5 miles in the pouring rain wearing a hat, as it did all day at work.
If you don't love taking hot showers, try running in the rain and you'll be singing a different tune. Gosh, that shower was excellent.
And so was dinner…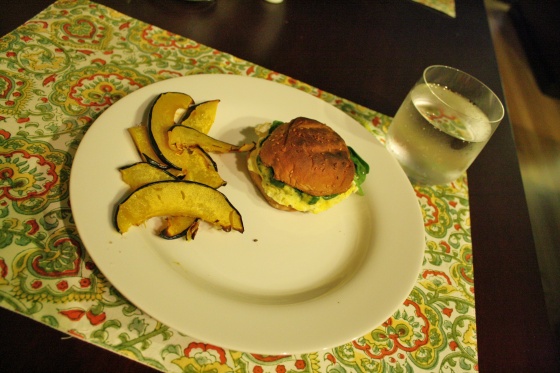 Simple, but excellent.  First, I roasted some sliced acorn squash with kosher salt and a spritz of EVOO with the Misto.
Then I made the best egg sandwich ever.  I took a ramekin, sprayed the inside with olive oil, cracked an egg in it, scrambled the egg, put in some soft herbed Boursin cheese, topped with a big handful of spinach, and nuked for one minute.
Last, I toasted a TJ's whole wheat hamburger bun.  The egg mixture slid right out of the ramekin right onto the bun.
So easy and so good.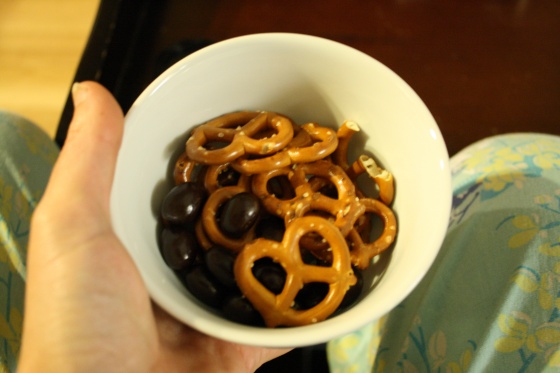 Dessert was the same as last night, so you get the same photo: dark chocolate edamame and pretzels.
Crossing my fingers for no rain tomorrow.  But chances are it won't rain.  I've noticed a pattern here, running day = rain, no running day = sunshine.